Intel® Core™ i7 Processor Provides Performance on Demand, Adds 'Turbo Boost' and 'Hyper-Threading' Technologies...
There's all sorts of mice out there today, and you'll find that none of them are created equal, they all...
The new sequel of famous boxing game is here, with refined HD graphics, new physics-based gameplay engine and a lot...
Among higher-end LCD TVs, a 120Hz refresh rate is fast becoming a standard feature. Typical HDTVs refresh at 60Hz, so...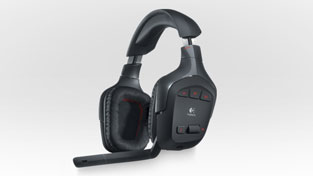 The Logitech Wireless Gaming Headset G930 is one of the latest products from Logitech's high-end range of gaming accessories. It...
Nokia announced the latest addition to its Eseries range, the Nokia E63, designed for people who need to manage their...
NEC released in Japan  MultiSync LCD2490WUXi2 24-inch Full HD LCD monitor. The display features a native resolution of 1920×1200 pixels,...