Getac Inc has introduced its new flagship rugged notebook, which is designed to work in the most extreme working environment....
PENTAX Imaging Company announced the launch of the PENTAX K-7 digital SLR camera. The PENTAX K-7 features a rugged, yet...
JVC unveils a new addition of its Visualization Series projectors, the  DLA-VS2100U D-ILA, specifically developed for simulation environments and other...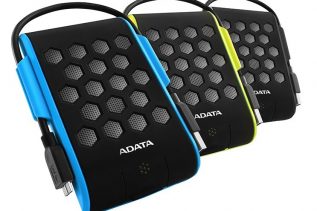 The well-known Taiwanese maker of computer memory and various computer peripheral devices ADATA has released the new HD720 rugged external...
LaCie and Neil Poulton once again come up with a new offer which will not only protect your hard drives...
LaCie announced the Rugged eSATA, the first mobile external hard drive on the market that features a Power eSATA interface....
Garmin today unveiled, its most advanced handheld GPS, featuring a ruggedized design, 4-inch (272 x 480 pixels) touchscreen dual orientation...