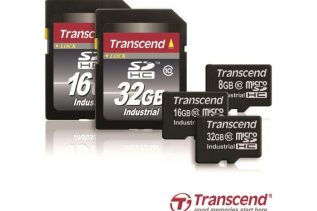 People who work with digital cameras in unfavorable conditions will soon be treated with new rugged SDHC and microSDHC memory...
PNY has been long known for making various hardware devices such as video cards and memory cards, to say the...
The popular memory and storage device manufacturer PQI has come up with an ingenious way of solving the Eye-Fi cards...
Toshiba has officially announced that it will launch a new series of high performance SDXC and SDHC memory cards that...
Hercules unveils the latest generation of its eCAFE Netbooks – the eCAFÉ  Slim HD and the eCAFE EX HD, for...
Lexar Media outs a new multi-format memory card reader, which have five slots and supporting 24 types  memory cards. The...
2010 looks set to be a great year for videographers with Panasonic's quartet of new High Definition models. Featuring a...