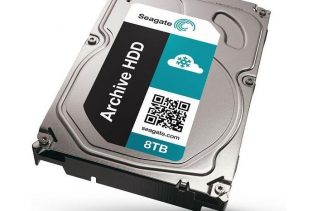 Seagate has published an official document on its web site which details the company's first 8 TB hard drive. Thus...
Seagate has isolated a potential firmware issue in a limited number of Barracuda 7200.11 hard drives and related SATA drives...
The current generation of ultrabooks is powered by 7 mm hard drives but this can change soon thanks to the...
Continuing its commitment to helping people preserve, protect and enjoy their digital content, Seagate  introduced a new backup appliance that...
The UK computing retail giant Scan has come up with the company's first gaming laptops. Selling until now mainly computer...
Seagate teaming with microprocessor manufacturing leader Advanced Micro Devices (AMD) at the Everything Channel Xchange Conference in New Orleans this...
Amidst the hard drive crisis which has been rocking the world in the past few months, more bad news comes...