The new iPad 3, expected in April 2012 will come with a new QXGA resolution that will offer 2048×1536 pixels...
The Olympus E-30 is a new 12.3 megapixel Four Thirds Standard DSLR camera. Positioned between the pro E-3 and consumer...
Panasonic, a major developer and contributor to the success of the Blu-ray format, introduced the world's first portable Blu-ray Disc...
Japan – Pioneer Corporation and Sharp Corporation  signed a formal contract for the establishment of an optical disk joint venture....
Sharp Electronics and Pioneer Electronics announced that Sharp will be granted license of Pioneer's "Elite" brand for a line of...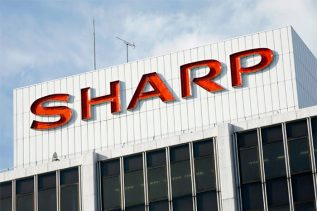 Sharp and Qualcomm have signed an agreement that will allow both companies to work together on the creation of new...
Sharp Corporation and Sony Corporation today entered into an agreement (the "Joint Venture Agreement") to establish a joint venture company...