Fujitsu is not a household name when it comes to smartphones but despite this the Japanese company has prepared a...
The Taiwanese company HTC has suddenly faced production problems affecting its upcoming One flagship smartphone. Unfortunately for the company and...
HTC's woes with the One smartphone have continued – now the company expects to release the flagship smartphone sometime in...
HTC has presented a new version of its flagship smartphone – the HTC One – that supports two SIM cards....
HTC plans to release a new chick smartphone colored in bright red in just a number of days. It appears...
The Korean LG has unleashed a new rather interesting device that is more than a smartphone but less than a...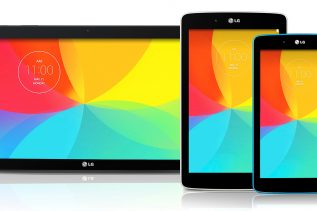 The South Korean tech giant LG has officially launched its promised 10.1-inch version of the G Pad tablet. The new...