The Taiwanese company HTC has suddenly faced production problems affecting its upcoming One flagship smartphone. Unfortunately for the company and...
The Chinese company Oppo has finally introduced the highly expected N1 smartphone at an event held in Beijing, China. The...
HTC has decided to release its high-end One smartphone in blue for all people who are not fans of the...
HTC's woes with the One smartphone have continued – now the company expects to release the flagship smartphone sometime in...
Korean tech giant Samsung, along with the Chinese mobile carrier China Mobile, has announced a new version of its Galaxy...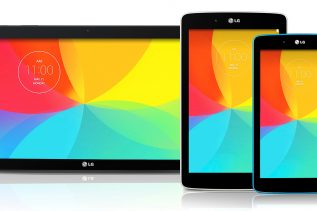 The South Korean tech giant LG has officially launched its promised 10.1-inch version of the G Pad tablet. The new...
The Korean tech leader Samsung has been working on a new rugged version of its flagship smartphone – the Galaxy...