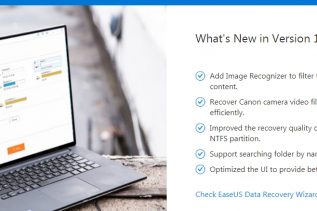 The EaseUS data recovery software has helped people out with numerous data loss crisis. Windows users can now benefit from...
Nokia today announced latest Symbian update codenamed "Belle" along with three new smartphones, the Nokia 700, 701 and Nokia 600...
Lenovo and Intel has teamed up for the new child-friendly laptop which combines a modern design with ruggedness and inherits...
More messaging news coming recently…AOL corporation has hired two investment banks to sell its division that deals with the chat...
Apple® introduced new Apple TV® 3.0 software featuring a redesigned main menu that makes navigating your favorite content simpler and...
The full specification on one of the most anticipated laptops has been released  at Nokia World 09 as well and...
NAVIGON AG, the leading innovator in the navigation market,  announced the availability of a North American version of its on-board...