TeraDrive CT3 is the newest addition to the SuperTalent's SSD offerings, designed to fill the gap between their TeraDrive PT3...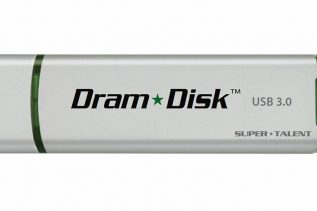 The leading maker of NAND flash storage solutions Super Talent has presented the new USB 3.0 Express DRAM Disk. The...
Super Talent reveals the new "USB 3.0 Express RAM Cachedrive", which implements a DRAM caching system to boost small block...