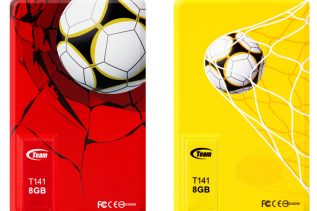 The 2014 FIFA World Cup will be one of the most significant sports events this year and guess what –...
Team Group, a company that makes computer memory under the brand Team, has released the Zeus DDR3-1600 memory that has...
If you are tired of plastic and metal thumb drives, Team Group is offering a a new storage companion for...
The company Team Group brings to the market a new convenient, pocket card reader which can be used without any...
Ok, that's it, If you're still searching for appropriate multimedia card reader, his one could come in handy, 42-in-1 USB...
Technology advances constantly! When the speed of USB2.0 can no longer fulfill the expanding demand of modern people, storage technology...
Speed plays a decisive role in computing. When the computer runs slowly, not only will the work progress be delayed,...