Toshiba Corporation , the pioneer in small form factor hard disk drives (HDDs), today announced a new family of high-performance...
Toshiba Europe announces its new Wireless USB Port Replicator DYNADOCK W20 with wireless USB technology, which will be available during...
Toshiba's Thrive Android 3.1 tablet is now up for pre-order, priced at $429.99 for the 8GB model, and $479.99 and...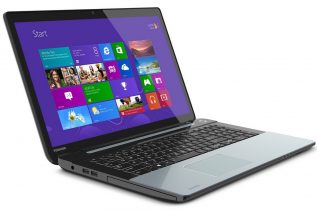 The Digital Products division of Toshiba has refreshed the company's line of notebooks with no less than four new models...
Toshiba Europe GmbH announced a new series in its RV range of LCD TVs. The RV733 series is aimed at...
Toshiba updates its award-winning 18.4-inch Qosmio X500 Series laptops with the new DirectX 11 NVIDIA GeForce GTX 460M graphics processor...
The new Toshiba Satellite Pro® L510 is designed for business professionals always on the move. A compact and portable laptop...