A new generation of dedicated in-wall touch screens was introduced today by the leader manufacturer of IP-Based Control and Entertainment...
Microsoft has officially introduced the Arc Touch Mouse, a wireless mouse with curved, flexible design, which has touch buttons and...
Taiwanese giant Gigabyte today introduced its newest All-in-One PC codenamed GB-AED. The model complies with the Thin Mini-ITX standard and...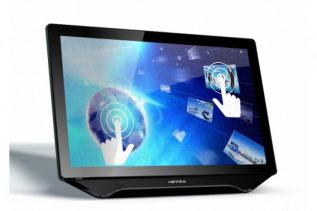 The long time display maker HannsG has unveiled the company's first touch screen monitor. The device is fully compatible with...