Transcend has announced the market availability of a new line of memory cards that are both fast and spacious enough...
Transcend rolls out a new solid state drive called SSD18C3, which feature USB 3.0 interface and comes in vibration-absorbing and...
Dedicated to providing consumers greater storage convenience and protection, Transcend Information, Inc. (Transcend®), a global leader in storage and multimedia...
Just a few months after the first SSDs with IDE interface hit the market, the company that created them –...
Transcend adds a new member to its JetFlash family- the JetFlash 530 USB flash drive. The new USB stick comes...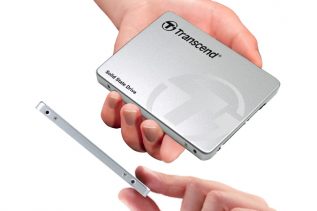 The maker of memory products Transcend has announced a new budget-oriented line of solid-state drives called SSD220. The main feature...
The memory and storage device maker Transcend has revealed a new 2.5-inch SSD device line known as SSD320....