Transcend rolls out a new solid state drive called SSD18C3, which feature USB 3.0 interface and comes in vibration-absorbing and...
Transcend Information Inc. (Transcend®), a worldwide leader in the manufacture of high-performance memory modules, today launched 4GB aXeRam™ DDR3-2000 memory...
Transcend today launched 4GB aXeRam DDR3-2400 dual-channel memory kits, capable to work at 2400MHz clock frequency and 1.65V. The new...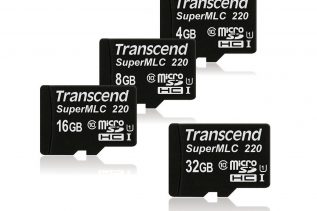 Transcend has announced the release of a new line of microSD memory cards. They come with industrial-grade characteristics and feature...
Transcend Information, Ins. , a global leader in storage and multimedia products, today introduced its first portable CD/DVD writer, offering...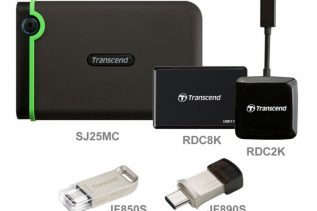 The storage device maker Transcend has come up with a bunch of new storage drives that feature a USB Type-C...
The memory and optical drive maker Transcend has unveiled the world's thinnest portable DVD writer – the Transcend 8X DVDS-K....