The memory and optical drive maker Transcend has unveiled the world's thinnest portable DVD writer – the Transcend 8X DVDS-K....
The memory and storage device maker Transcend has revealed a new 2.5-inch SSD device line known as SSD320....
Just a few months after the first SSDs with IDE interface hit the market, the company that created them –...
Transcend has announced the market availability of a new line of memory cards that are both fast and spacious enough...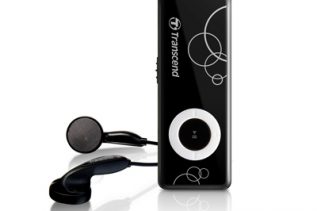 Here is another Mp3 player solution for the music lovers, Transcend's new MP300 digital music player which weighs only 15g....
The newest external hard hard drive by Transcend measures 172.4 x 152.4 × 44.8mm,  packs 3.5 -inch SATA Hard Disk...
Transcend Information extends its USB 3.0 product portfolio with the new JetFlash 700 flash drive which comes in sturdy casing...