The Japanese company Green House has created a new breed of flash drives, specifically designed for ultrabooks....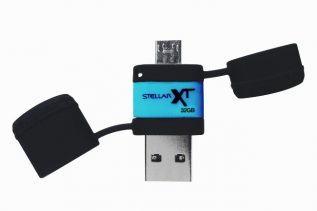 The US memory and SSD maker Patriot Memory has presented two new USB flash drives – the Stellar Boost XT...
Flash memory maker, Silicon Power yesterday announces their brand new Helios 101 series USB flash drive, which have polished aluminum...
Transcend Information, Inc. (Transcend®), a worldwide leader in storage and multimedia products,  revealed a new full-featured Digital Photo Frame, the...
Xbox360 will gets a USB memory storage support via system update over Xbox LIVE  on April 6th. This will allow...