A leaked photo that describes Microsoft's future plans has revealed that the major overhaul of Windows 8, known as Windows...
ASUS has come up with a new tech wonder, which this time comes to us in the form of the...
The struggling Finnish maker of mobile devices Nokia has announced it will unveil one major product per month by the...
Sad news for AMD fans and owners of the Radeon HD 7000 and Radeon HD 8000 (OEM) series of graphics...
The latest Microsoft creation – Windows 8.1 – has reached another important milestone. The major upgrade to Windows 8 has...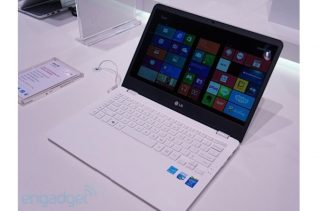 The Korean LG has presented a new company ultrabook that comes with a 13.3-inch IPS display and offers the amazing...
Microsoft fans should mark the date September 23 on their calendars as the US tech giant Microsoft has officially confirmed...