Asetek, the industry leading supplier of liquid cooling systems for computers, announced today it has added its liquid cooling technology...
Hewlett-Packard has revealed a new line of workstations that belong to the so-called Z line. The new workstations come with...
US chip giant AMD has unveiled a new professional line of graphics cards. The new AMD FirePro series includes chips...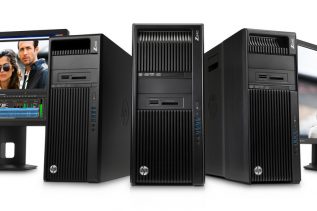 Hewlett-Packard (HP) has announced a number of new desktop and mobile workstations that include new hardware, improved system expandability, higher...
Dell, the world's No. 1 workstation supplier for the last nine years[1], today unveiled Dell Precision T7500, T5500 and T3500...
The troubled computer manufacturer Lenovo is trying to gain back consumer confidence with the launch of a new ThinkStation E31...