Taiwan-based computer hardware manufacturer Micro-Star International Co (MSI), has launched the Z68A-GD80 (G3) mainboard, which as they says, is the...
Announced as a "Game Changer", Marvell unveils the world's first 1.5 GHz  three-core processor for smartphones and tablets, featuring dual...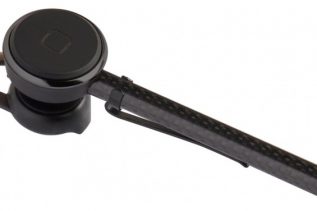 The company Bluetrek introduces an interesting headset for your smartphone, which they claim is the world's first Bluetooth headset made...
Toshiba today announced the libretto W100, the world's first dual touch-screen Windows mini-notebook PC. Intel powered, the mini notebook features...
Asus today reveals a new interesting device, which they claim is the world's first wireless HDMI kit that allows streaming...
The company AdvanceTC presents to the world as they claim the World's first pocketable Windows7 microcomputer with integrated telephony, called...
SANYO has revealed today the world's first waterproof camera – DMX-CA100,  capable to shoot Full HD videos to a depth...