Holding firm to a 7-yaer long corporate philosophy that Enjoyment Matters, world-renowned display provider BenQ officially redefined entry-level expectations with the launch today of their new 32" WXGA (1366×768 resolution) VK3211 LCD TV.
Although priced in the entry-level category, the VK3211 goes beyond predictable essentials to include the "extras" consumers have come to associate with the BenQ brand.  Picture-perfecting technologies, 1080p HDTV compatibility, advanced Real Cinema Mode, future-proof connectivity, and HiFi stereo sound, all encased in designer style, are but a few luxuries that make the VK3211 a heads-above-the-rest standout in the starter LCD TV segment.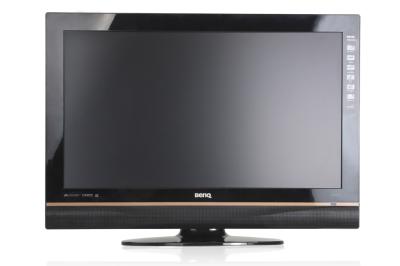 Features Far Beyond Fundamental
"Entry-level" usually equates with "basic" and "boring," but the VK3211 redefines consumer expectation to "fabulous" and "fashionable."  Family together time is made more fun, more marvelous, and more memorable with the VK3211's advanced imaging technologies.  Families can save money and stay home for movie night while still experiencing a true-to-film feel with Real Cinema Mode, which faithfully reproduces in 100% accuracy the 24-frames-per-second professional film quality of Hollywood movies.  Excellent 3,000:1 contrast ratio and proprietary Senseye™ Human Vision Technology amplify big-screen viewing with exquisite color and detail definition via automatic contrast, clarity, color, and motion optimization.  Four preset modes cleverly accommodate the most common home entertainment scenarios:  Vivid, Standard, Cinema, and Custom mode.  HDTV 1080p compatibility additionally elevates TV viewing with HD quality color and detail, while digital noise reduction, 3D Y/C comb filter, 6.5ms GTG response time, and onboard 3D de-interlacing ensure super-smooth, artifact-free video.   Plus, 178-degree horizontal and vertical viewing angles ensure every seat in the living room is a great seat.  Effortless, on-demand fun is made possible by dual HDMI ports, which eliminate the hassles of connecting and disconnecting cables and devices – kids can leave their game console connected alongside dad's Blu-ray player.  Further connectivity includes S-Video, Component, D-Sub, PC/DVI Audio, and two Composite inputs, and L/R Audio output.  High-definition family fun is made complete with a two-speaker (8-watt each) HiFi stereo system featuring Standard, Music, Movie, Speech, and Custom preset modes.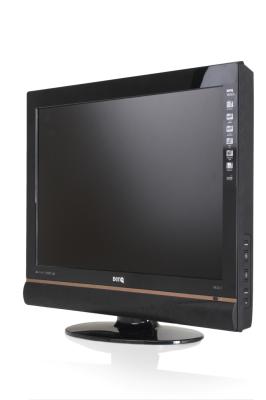 When it comes to elegance and environment, the VK3211 is again beyond basic.  At home in a posh penthouse or adding flair to a modest apartment, the BenQ's new LCD TV is chic and stylish with a thin piano-black bezel.  A deep-red, intricately-patterned bar below the screen lends interesting contrast while concealing speakers and controls.   Environmentally-friendly green engineering further exceeds expectation by using 25% less energy than similar-size competitors while still generating a brilliant 450-nit brightness.
The VK3211 will debut April in China, with launches to follow June in Taiwan and the Middle East.  Please visit BenQ.com for more information.
* VK3211 is the model name used in China and the Middle East.  In Taiwan, the VK3211 is named VK3222.
Source: Press Relase