Asus today reveals a new interesting device, which they claim is the world's first wireless HDMI kit that allows streaming of PC content to the big screen TV with two-way wireless USB control. The name WAVI comes form (Wireless Audio Video Interaction) and is actually a pair of devices, a receiver and transmitter for two-way input and streaming, which allows users to control the PC content with a wireless keyboard and mouse, thanks to wireless USB support.
The devices have dimensions of 241 x 171 x 290mm, operate at 5GHz twireless band and offer up to 25 meters of coverage, utilizing AMIMON WHDI Technology for streaming. Asus also says that WAVI can operate in Extend Mode, that allows users to continue working or playing on their  PC screen/laptop, while streaming multimedia content to their big flat screen TV, which means that one PC can be used as a work/playing station and entertainment hub simultaneously.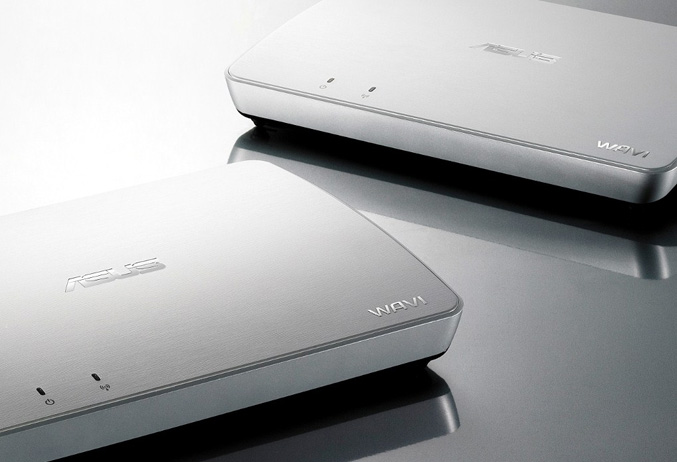 All you have to do is to plug the transmitter to the PC and the receiver to a TV with an HDMI connection and the wireless entertainment begins – "stream HD Blu-ray movies, play PC games lag-free, listen to music, keep up with friends on social networks like Facebook or Twitter or do some online shopping, all from the comfort of the couch."
The streaming kit has 24W of power consumption, supports 480p, 576p, 720p, 1080i and 1080p resolutions and even 3D videos at 1080p@24Hz.
Unfortunately,  there's no word on pricing and release date yet.