It takes time to digitize video, since transferring from VHS to DVD is only possible by playing back the entire cassette material. It's not an absolute must that users watch a 90 minute long film from the first to the last take, but the analog material must appear at least once on the monitor in full length to be completely digitized.
Normally, we just don't have time for this in our day-to-day routine. Why not use some of the spare time over the holidays to do it? MAGIX Rescue your Videotapes is the easiest and quickest solution for recovering old treasures from VHS. DVD is not only a guarantee that old film material can be viewed with a new shine, but it is also a clearly safer storage medium than old cassettes.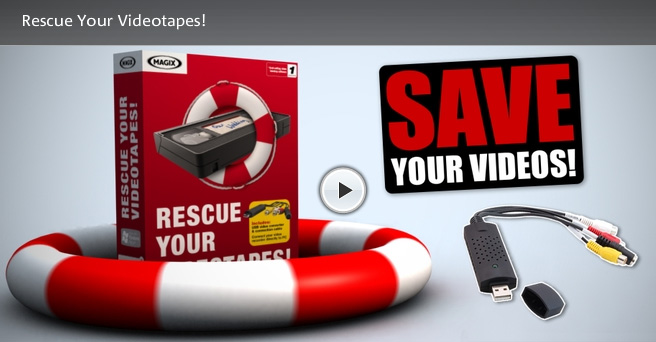 Digitize video from VHS to DVD for a more secure storage medium
Videotapes are exposed to all kinds of danger. Simply just by playing them back, you could end up with "tape salad" – the tape gets stuck in the device and pulled out of the cassette, causing irreparable damage. Even kids and house pets are a constant source of danger. Videotapes are generally neglected at home. Incorrect storage in moist or warm places can lead to damage that makes the video material permanently useless. MAGIX Rescue your Videotapes offers a USB video converter that features a SCART adapter, and the program MAGIX Movies on DVD 8 is a complete package which guarantees the user easy transferring of their analog material to the PC. In addition to VHS cassettes, other formats may be transferred to the PC, too. The only requirement for this is a SCART connection on the analog playback device.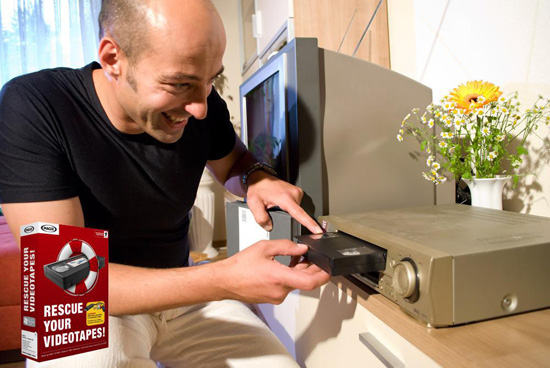 So either as an Easter gift for owners of videotapes or as a sensible way of passing the time after hunting for Easter eggs, why not digitize video over the holidays, edit it with convenient software, and then burn your old movie treasures from VHS to DVD.
Source: Press Release