The company DVDO has introduced a very handy solution for people on the move, which will let them charge their devices and also to stream media from their devices to a monitor, an HD projector or HDTV.
This all-in-one DVDO Mobile high-definition (HD) travel kit offres portable MHL-to-HDMI adapter and multi-charger for smartphones, tablets and other gadgets. It has an integrated 20-inch USB-A connector, an 8-inch micro-USB connector and a 36-inch HDMI connector, all with wrap-and-hide cable management. DVDO Mobile also supports USB data transfer between different devices for content management and device software updating and allows  TV or projector remote to control any MHL-enabled smartphone or tablet for hands free operation, but they must  support HDMI Consumer Electronics Control (CEC) commands.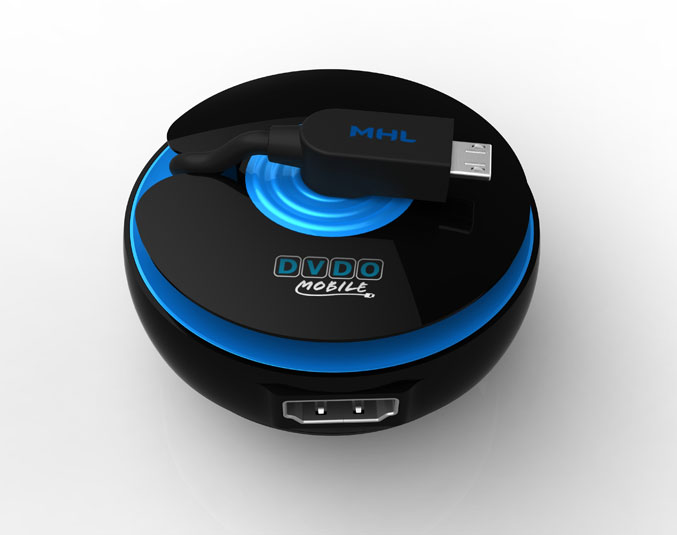 Pricing and availability are still unknown.