The Korean tech giant LG has proudly presented the world's first full HD LCD display for smartphones. Measuring 5-inches in size the new display works at 1920 x 1080 pixel resolution allowing its owners to watch full HD content with the same quality found in TVs and monitors.
The new LCD panel is based on AH-IPS (advanced high performance in-plane switching) technology and features 440 ppi (pixels per inch) for a 1920 x 1080 resolution. With 16:9 widescreen aspect ratio, the panel is also 0.5″ larger, 2.2 times denser in pixels, and 1.3 times more advanced in ppi than the preceding 4.5″ panel at 329 ppi and 1280×720.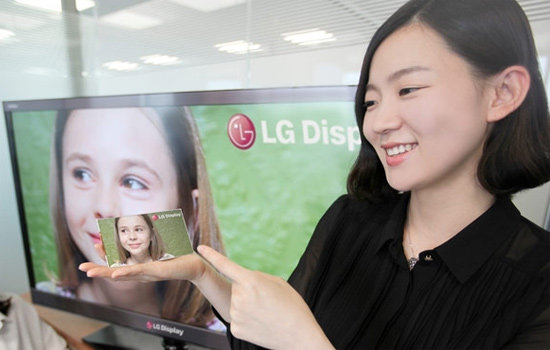 "As smartphones become increasingly valued for how well they do multimedia and with the rapid growth of LTE enabling faster large file transfers, our new 5″ full HD LCD panel is certain to prove a significant asset to the mobile market. With the world's highest resolution smartphone display, LG Display continues to remain a step ahead in developing the most innovative in display technology products," said Sang-Deok Yeo, chief technology officer and executive vice president of LG Display.
The new display features very dense pixels so that the naked human eye cannot distinguish individual pixels. The AH-IPS technology also expresses colors very realistically while the screen itself features a wide view angle and rapid response speed when touched. Finally the brighter light transmission and the lowered power consumption make it an ideal solution for outdoor use.
The latest LG display is expected to be on the market sometime in H2 2012.

Source: Computerworld.bg