The popular peripherals maker Logitech and Skype have teamed up to create the Logitech TV Cam HD – a new high-definition TV camera with built-in Skype capability.
The new Logitech product operates on any HDTV with HDMI input, making it easier than ever to share everyday moments through HD Skype video calls from the comfort of your own living room.
What's even better is that the new Logitech camera offers Wi-Fi and Ethernet connectivity and using these two options with your HDTV means you don't need any special software or a computer to make the connection. Using a simple, bundled remote controller, the Logitech TV Cam HD lets you call anyone using Skype on any platform, whether they are on their smartphone, tablet, HDTV or computer. Simply sign into Skype with your existing Skype Name, or create a new account on your HDTV, and you are a few clicks away from making a Skype video call from the comfort of your couch. You can also use Skype on the Logitech TV Cam HD to call landline or mobile numbers using your account's Skype Credit or calling subscription. In addition, the Logitech TV Cam HD is Skype Certified, ensuring you will have the best possible Skype calling experience.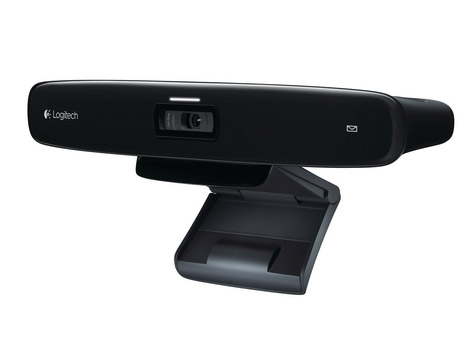 Additionally the Logitech TV Cam HD offers a built-in ringer, so you'll know when someone is calling – whether your TV is on or off – and the dedicated power supply helps ensure the camera is ready for a call. The Logitech TV Cam HD provides four microphones to help reduce noise and echoes for enhanced audio quality.
The new Logitech TV Cam HD will become available in the US this month while European customers will be able to get it starting in September. In the United States the camera will cost 199.99 USD.
Source: Hardwaresecrets.com