NEC LCD Technologies, together with its sales and marketing channels in the Americas and Europe, NEC Electronics America, Inc., and NEC Electronics (Europe) GmbH, today introduced a new 9.0-inch (23 centimeters diagonal) amorphous-silicon thin-film-transistor (TFT) liquid crystal display (LCD) module, part number NL8048BC24-04, with wide video graphics array (WVGA) resolution for industrial equipment, including factory automation and measurement equipment.
The new module incorporates NEC LCD Technologies' proprietary ultra-advanced, super-fine TFT (UA-SFT) technology that enables superior viewing angles without compromising brightness or color gamut. In addition, the module has been designed with wide-format resolution to meet the rising demand for such in various industrial applications.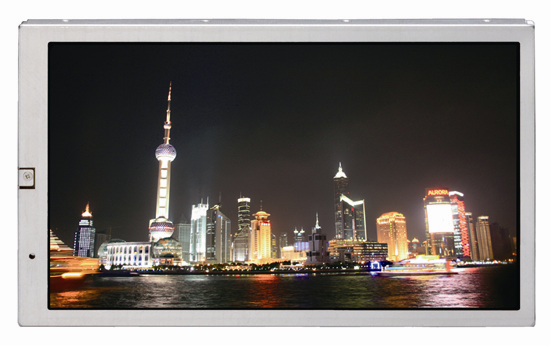 The main characteristics of the new module are as follows.
Excellent visibility
An ultra-wide viewing angle of 176 degrees (both horizontally and vertically), high luminance of 350 candelas per square meter (cd/m2) and high contrast ratio of 800:1 are realized through NEC LCD Technologies' own unique UA-SFT technology, which boasts high transmissivity and wide viewing-angle properties.
In addition, UA-SFT technology also reduces the color shift that occurs due to a change in viewing angle, allowing information to be viewed easily and accurately from any angle in either portrait or landscape orientation.

High levels of compatibility
The new module is compatible with NEC LCD Technologies' 9-inch standard product in its outer dimensions, position of mounting holes and screen center. In addition, the new module maintains signal compatibility with conventional products supporting a WVGA-type low-voltage differential signaling (LVDS) interface. Thus, the module can be replaced easily without having to change any of the peripheral appliances.

Wide operating-temperature range


A wide operating temperature range, from –20 to +70 degrees Celsius (℃), guarantees operation even in extreme conditions.
Super-Fine TFT (SFT) technology, one of the company's core technologies, is a high-quality picture advancement based on the wide viewing-angle technology of in-plane switching (IPS), and is in great demand for high-end display applications such as diagnostic imaging in medical equipment and preview monitoring and verification in broadcasting equipment.
Display devices used in industrial applications, including factory automation and measurement equipment, require excellent viewing performance in order to display diverse information on screen quickly and accurately.
"Our SFT displays address viewing requirements such as wide viewing angles, high contrast ratios and high brightness levels for industrial and high-end display applications," said Hidetoshi Usui, department manager, product planning and marketing, NEC LCD Technologies, Ltd. "Our latest SFT product, introduced here, reduces the color shift that occurs due to changes in viewing angle, thereby allowing diverse information to be displayed quickly, precisely, and without visual stress. This new product further demonstrates our ongoing commitment to the industrial display market and to continued innovation in LCD display module technology."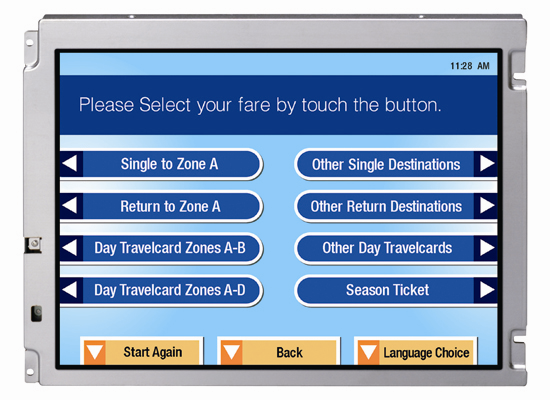 In addition to the new 9.0-inch LCD module, the company also
offers a new 10.4-inch color TFT LCD module, part number NL8060BC26-30C, with super video graphic array (SVGA) resolution. This display achieves high visibility even in high ambient light by incorporating the company's proprietary super-transmissive, natural-light TFT (ST-NLT) technology.
The two new LCD modules will be showcased in NEC LCD Technologies' booth #4801 at "FPD International 2008," which is being held from October 29 to 31 in Pacifico Yokohama, Japan.