Philips expands its ultra wide HDTV family with the new Cinema 21:9 Gold Series which offers a comfortable 3D viewing  and "will make every night a premiere at home."
The new 50-inch Cinema 21:9 Gold series feature Full HD LED, 100Hz and Philips' powerful Pixel Precise HD picture processing engine, response time of only 2ms, along with integrated Wi-Fi, USB recording and two-sided Ambilight Spectra 2. The 21:9 aspect ratio TV display movies in their authentic format and present them without black bars at the top and bottom of the screen. The TV features advanced 3D polarized screen and brings 3D world  into your  home using passive 3D glasses. Other feature included is the real-time 2D to 3D conversion, that Philips explains – "your entire movie collection – even old black-and-white classics – can seamlessly jump from the screen." The 3D depth can be adjusted, so you can choose the image depth that suits the on-screen content or your personal preference.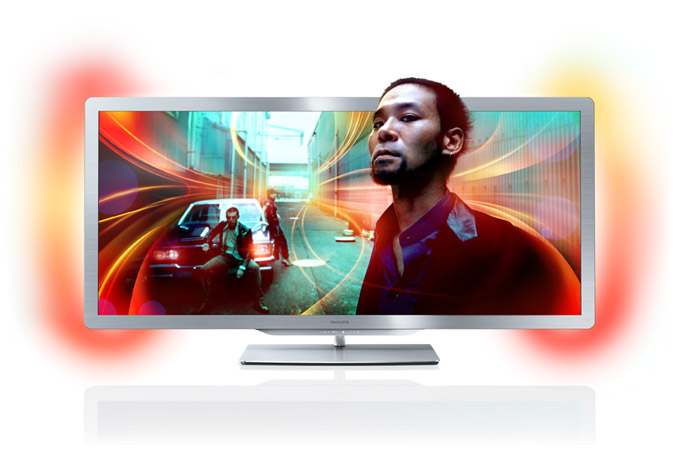 The Cinema 21:9 Gold series feature Philips' Smart TV services that provides easy access to the internet, will allow you to check what's going on Facebook and Twitter, as well streaming music, photos and videos from your tablet, smart phone or laptop, plus online movie rentals and also will let you control your TV using your smart phone or tablet. Other feature is the Multiview that allows comfortable viewing of multiple content sources at once so you can watch a TV program and keep up with the latest sports results via Net TV. For the gamers Philips integratse a special 3D gaming mode which allows each player simultaneously sees his or her view expand to fill the entire TV screen.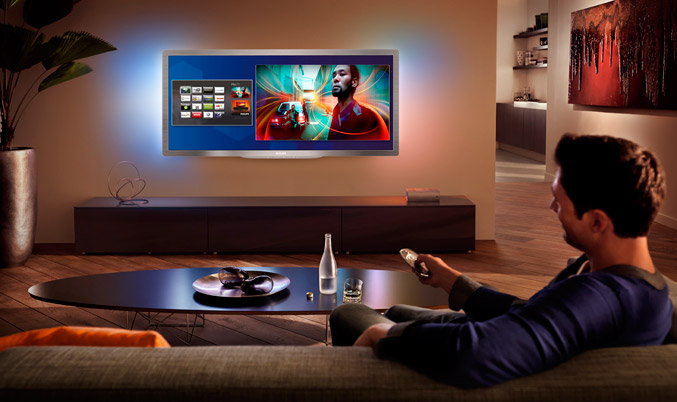 Unfortunately details about pricing and availability was not announced.
Source: Philips