Sharp has announced a new large HD TV set that not only strikes with its size but also offers a more consumer friendly price compared to other large HD TV sets.
The new AQUOS LED TV model LC-90LE745U offers a huge 90-inch screen that is nearly 4 feet tall and 6'8" wide. Along with the 90 inches in size you also get a 1080p pixel resolution and a total weight of 141 pounds. The 90″ class AQUOS features Sharp's proprietary SmartCentral, offering direct access to the most popular apps and video on demand from services like Netflix, YouTube, CinemaNow, Hulu Plus and VUDU. There's also built-in web browsing, Skype and Wi-Fi.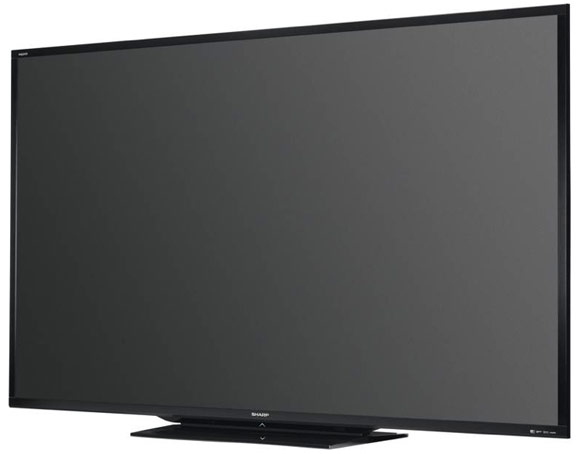 But what's the price someone will surely ask – 10 999.99 USD – high enough for most of us but well below the USD 20K mark for most other large TV sets. So if you really want it – start saving today!

Source: Hot Hardware