Today at Japan's electronics expo CEATEC 2010, Toshiba unveiled the world's first LCD TVs that don't require dedicated glasses. The new "Glasses-less 3D REGZA GL1" series will be available in Japan from the end of December and is offered for now in two models 12- inch and 20-inch.
To achieve a 3D image without need of glasses, whatever the position and angle to the screen of the viewer, the new Regza GL1 family utilize a special perpendicular lenticular sheet (an array of lenses) and Toshiba's image processing technology to create nine parallax images from the original content and create to 3D.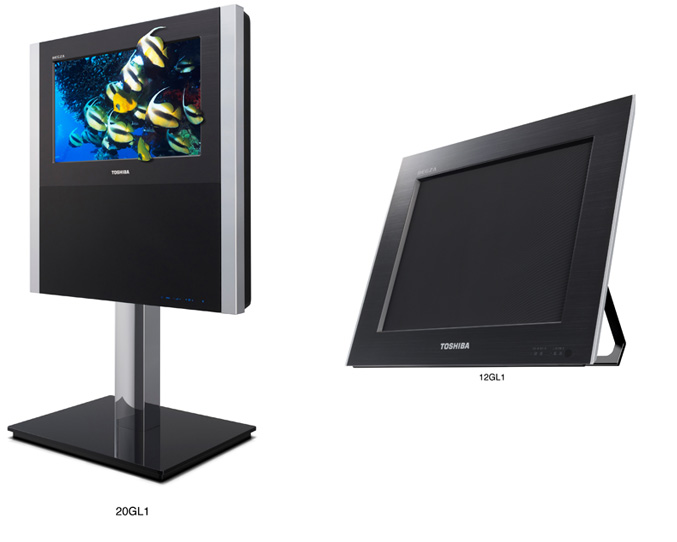 The first two models from the series are 20-inch 20GL1 and 12-inch 12GL1. Both displays have a LED backlit LCD Panel with 1,280 x 720 resolution-550:1 JEITA contrast ratio for 20GL1 and 466 x 350 with contrast: 500:1 for 12GL1, and for better viewing experience Toshiba suggests viewing distance of 90cm away from the 20-inch display and 65cm from the 12 panel.