Toshiba today announced a new LED Full HD TV family, called Power TV that are equipped with build-in rechargeable batteries.
The new Power TV line includes 24 and 32-inch models and Toshiba claims that are the world's first LED TVs with integrated battery back-up. The new PC 1 range will be useful in areas where power supply can be uncertain and their rechargeable battery can provide two hours of power, "long enough for the broadcast of a full soccer game."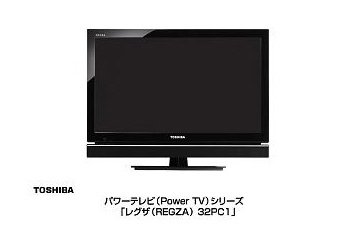 Other features included in the new Power TV line are the "Auto Signal Booster" that improves signal sensitivity and allows viewing in areas with weak signal strengths and the "Auto View", which optimizes picture settings according to the ambient lighting condition for greater viewing pleasure and lower electricity consumption.