NEC adds  70-inch giant to its P Series  LCD display for digital signage.  The P701 commercial-grade display touts more than 30 built-in features in its Enhanced Digital Signage Technology Suite offers full HD resolution , 2000:1 contrast ratio and full connectivity, including DisplayPort and Ethernet connection.
"The addition of the P701 display brings a new size and increased variety to NEC's large-format customers that demand a dependable eye-catching display solution," said Luke Bruschuk, Product Manager for NEC Display Solutions. "Applications that require the utmost in advanced capabilities will want to take advantage of the DisplayPort connectivity, full high-definition resolution and robust panel offered in this P Series display. The rapidly growing digital signage market requires a professional product with an expansive screen size that delivers essential features and consistent efficiency."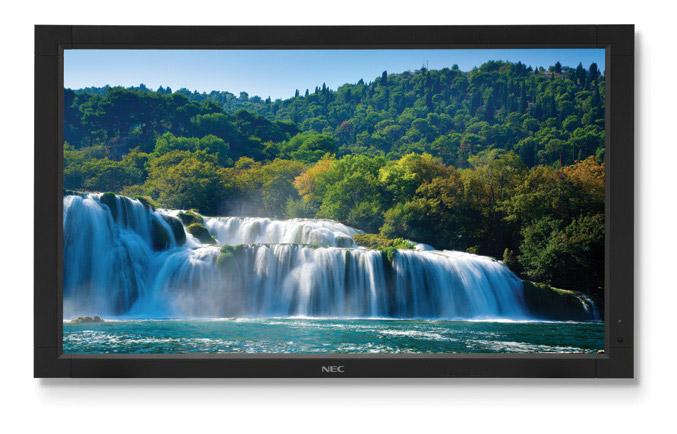 Below is a partial list of features included in the P701:
1920 x 1080 full high-definition resolution
2000:1 contrast ratio
420 cd/m² typical brightness (600 cd/m² maximum)
Premium-grade panel with additional thermal protection and internal temperature sensors for the most demanding digital signage industry requirements
Sealed panel design, which provides protection against dust, grease and steam in less than optimal environments
Enhanced Digital Signage Technology Suite, which offers more than 30 advanced features, making it easier to deploy and manage multi-screen networks
Built-in expansion slot, which increases the connectivity and methods for displaying content
Real-time clock and built-in scheduler, which allows for advanced scheduling of monitor powering up/down
Enhanced video wall capabilities, including Individual or Group ID functions, copy settings function; TileMatrix (up to 100 displays in a 10×10 matrix) and TileCompTM
AmbiBrightTM, which ensures constant and consistent brightness in any lighting condition via the ambient light sensor
Built-in eco-friendly options such as real-time scheduler and carbon footprint meter for calculating and tracking carbon savings
Built-in tuner (P701-AVT version, available March 2010)
Optional accessories and products for the P701 include the NEC Display Wall Calibrator, SpectraViewIITM color calibration kit, stand, digital signage kit, single board computer, DVI daisy chain module and internal HD-SDI card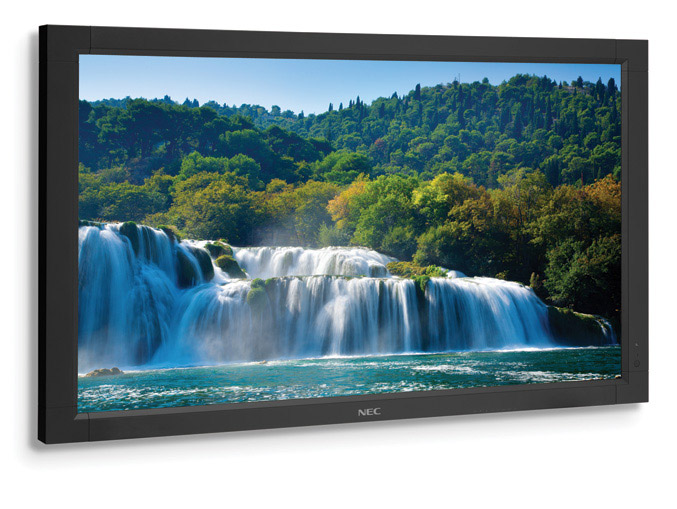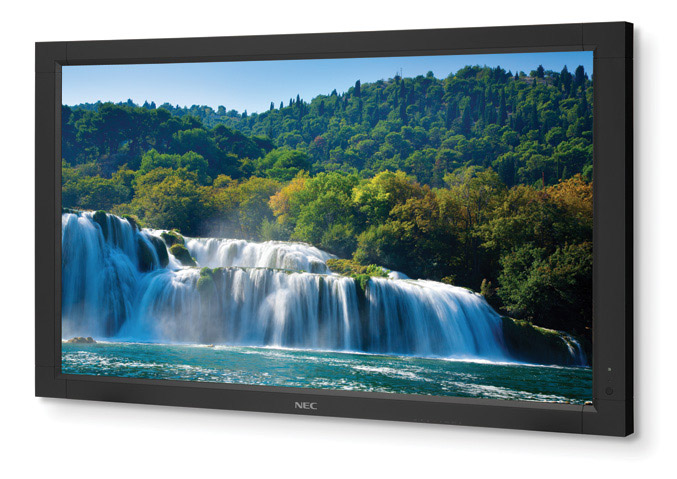 The P701 will be available for March 2010 shipment at an estimated street price of $11,799. The displays ship with a 3-year parts and labor warranty, including the backlight.
Source: NEC