New TVs in the CELL REGZA LCD TV range, which integrate the Cell Broadband Engine, have been unveiled by Toshiba Corporation. Designed for superior multimedia processing, the three new LCD Televisions offer amazing 3D capabilities like 3D Super Resolution Technology and 2D3D Conversion Technology. Upgrading 3D Content to superior near high definition content is possible with the 3D Super Resolution Technology, while the 2D3D Conversion Technology allows the consumers to enjoy 2D content as high quality 3D content.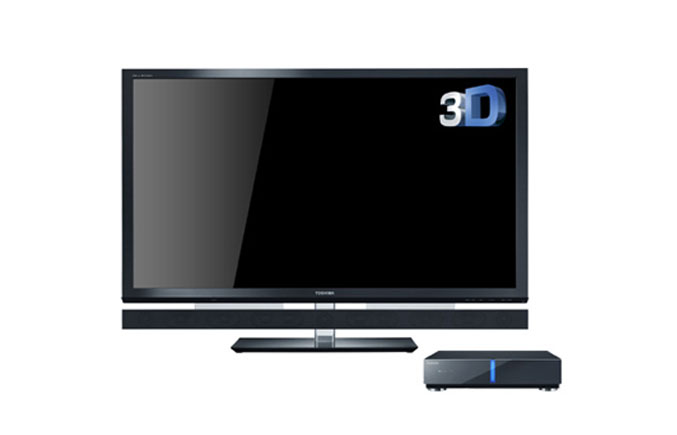 The three new LCD TVs in the CELL REGZA LCD TV line-up are the CELL REGZA 55XZ2, CELL REGZA SLIM 55XE2 and the 46XE2. The CELL REGZA SLIM 55XE2 and 46XE2 are expected to be available starting October, 2010, whilst the 55X2 starting at the end of October, 2010 – in the Japanese market.
The new CELL REGZA 55X2 will feature a dynamic contrast ratio of 9,000,000:1 with a Mega LCD panel integrated. This combination will provide stunning bright 3D images.
The new TVs in the CELL REGZE will also provide image-enhancing capabilities, thanks to the CELL Platform. They also continue to offer a three terabyte storage capacity, which can record up to eight channels of digital terrestrial broadcasts, and even more.