Sony completes its range of BRAVIA Home Theatre Projectors with the launch today of the VPL-VW40. Like its higher-priced siblings, the VPL-VW40 is capable of 1080p Full HD and uses Sony SXRD™ technology to re-create the original cinematic viewing experience as closely as possible at home.
"The VPL-VW40 will have a strong appeal for the price-conscious Home Theatre enthusiast who does not wish to compromise on quality," says Nicola Plump Product Manager Projectors Sony TV Operations Europe. "It offers features typically only available on far more expensive projectors, principally Full HD and SXRD. You get a high contrast ratio too, and projection on to screen sizes up to 300 inches. There's nothing else offering so much at this price, which is why we expect this projector to be a very popular product."
At the heart of the VPL-VW40 lies the BRAVIA ENGINE, a custom designed processor which applies algorithms exclusively developed by Sony to the video signal, digitally enhancing each frame in real time. Noise in the image is invisibly decreased, while colours are reproduced with vibrant intensity and every detail is faithfully reproduced. The BRAVIA ENGINE, well known from the BRAVIA LCD-TV range, is a key part of what gives the VPL-VW40 its distinctively superior image quality.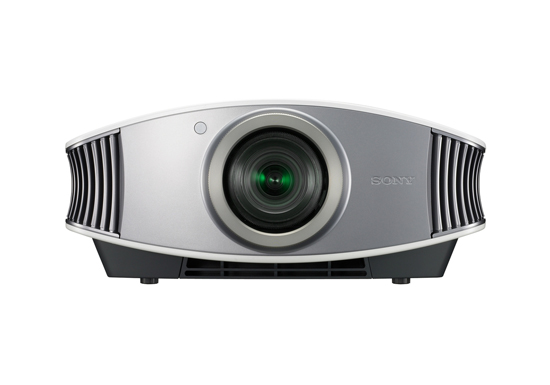 Then there's Sony SXRD™ (Silicon X-tal Reflective Display) panel technology. This was originally developed for cinema projection systems, making it the logical choice for the high-end Home Theatre. SXRD delivers the full 1920 x 1080 resolution demanded by Full HD with cinematic clarity and precision thanks to its super-fine panel micro-architecture. 7 µm pixels spaced just 0.35 µm apart produce an image free from the 'screen door' pixel grid effect that can undermine other projection systems. The super-fast 2.5ms response time means ultra-smooth on-screen action no matter what's going on. Finally, the triple SXRD 'one panel per colour' approach to RGB projection yields absolute precision, entirely free from colour breaking.
The VPL-VW40 is capable of very high contrast ratios of up to 15,000:1 something made possible by the Sony Advanced Iris 2. The Advanced Iris 2 system works by responding automatically to the level of lighting in each scene and adjusting the aperture to achieve the best results. In dark scenes, this brings out details usually lost in the shadows, while brightly lit sequences retain their definition and do not wash out. There are four settings including a fully manual option, so the end result should always be exactly the way you want.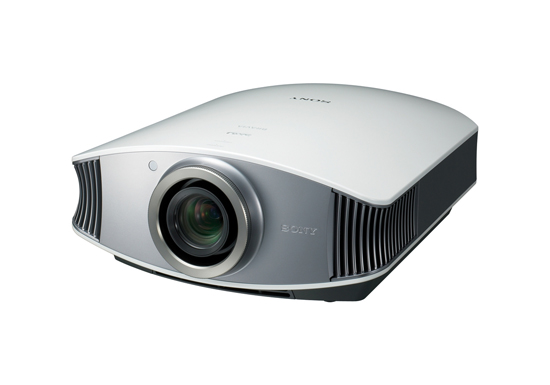 When it comes to compatibility, the VPL-VW40 has 24p True Cinema: the sought-after ability to handle a 1080/24p input. This mode is now available from Blu-ray Disc™ players and PLAYSTATION™ 3 via an HDMI connection. The VPL-VW40 offers you two HDMI connectors with 1080/24p input capabililty.
A specially designed fan results in very quiet (22dB) operation, an essential but sometimes overlooked feature of a quality projector. Ease of setup is also vital, which is why the VPL-VW40 has both horizontal and vertical lens adjustment (+only 65%V; ± 6.7%H) so it can quickly be adapted to a wide range of spaces and still provide optimum picture quality. Vertical lense adjustment is motorised and can be carried out using the remote controller. As a final touch, the remote itself is a sophisticated piece of design, finished in brushed aluminium, with large, easy to use buttons and a fully backlit keypad.