Epson America has revealed, as they claims the world's first projectors with 3LCD Reflective technology and offering contrast ratios up to 1,000,000:1.
The new home theater projectors are form PowerLite Pro Cinema series and include models 61000, 31000, and Home Cinema 21000. They have a smaller footprint and center lens design, 1080p native resolution and feature Epson's newly developed 3LCD Reflective technology along with  UltraBlack technology for "deepest blacks and brightest whites" and "exceptional picture quality and astounding contrast ratios". Each model also features a dual-layer auto iris, built-in IDT HQV Vida Video Processor and PW390 video scaler, and Epson's Super-resolution and FineFrame technologies, that promise to deliver "state-of-the-art performance and image quality".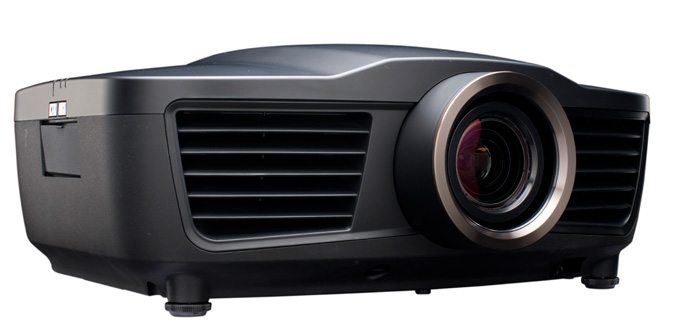 The flagship Pro Cinema 61000 model has black design with a copper lens ring, offers up to 1,000,000:1 contrast ratio, ISF calibration, color isolation, new color modes and new networking features for installers.  The other two Pro Cinema 31000 and Home Cinema 21000 round mid-level projectors , offer 500,000:1 contrast ratio as well as the professional-level ISF Certification color tools featured in the Pro Cinema 61000. Backed by 3 year warranty, the 61000 and 31000 will be available in December. The prices are still unknown.
More About Epson's New 3LCD Reflective Home Theater Projector Line-up
Small footprint and center lens design, as well as powered zoom, focus and lens shift (40 percent horizontal and 90 percent vertical) ensure a range of installation options and flexibility
Includes two anamorphic lens (squeeze and wide) modes to enable 2.35:1 viewing without external processor; lens position memory for 2.40:1 Cinemascope screen
Delivers outstanding video image quality with Fujinon OptiCinema™ Multi-Lens Optics System (2.1 zoom ratio); projects clean, precise edges with consistent image quality across the entire screen
Projects brightness up to 1,200 color and white light output(iv) for the optimal visual experience
Cinema Filter feature delivers larger color space for improved color fidelity
Features two HDMI 1.4 inputs with Deep Color support, HDMI CEC for control of connected devices
Offers five different color modes, including Dynamic, Living Room, Natural, Cinema, x.v.Color
Epson's exclusive 200W E-TORL (Epson Twin Optics Reflection Lamp provides optimum light uniformity and output for screen sizes larger than ten feet using less energy for up to 5,000 hours(v)
ISF Calibration for customizable settings, new color modes, pre-set color space selection, and color isolation for easy color adjustment without color filter glasses (Pro Cinema 61000 and 3100 only)
Spare lamp, ceiling mount, and cable cover included (Pro Cinema 6100 and 31000 only)