Sanyo announced four new portable 3LCD projectors targeted for the educational and business markets, which features extended lamp and filter life.
The new offer include the WK2500 model ,which has WXGA resolution and a 16:10 aspect ratio with a contrast ratio of 3,000:1 and 2500 lumens brightness. The other one is XK3010 model, which has XGA resolution, a 2,000:1 contrast ratio and 3,000 Lumens brightness. The XK2600 and XK2200, both offers XGA resolution, a 2,000:1 contrast ratio and 2,600 Lumens brightness for XK2600, while the PLC-XK2200 has 2,200 Lumens brightness.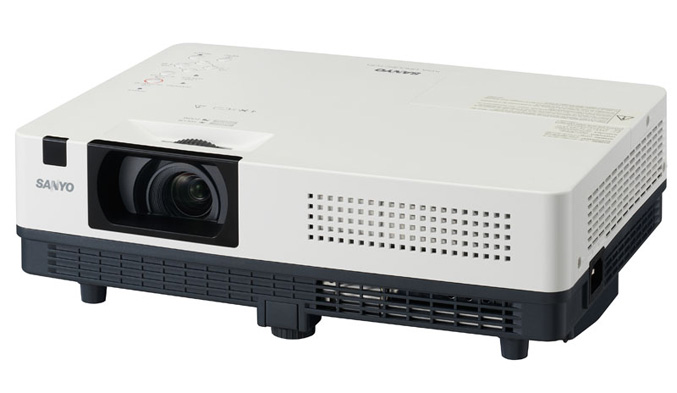 All projectors have a compact size, measuring  13.1″ W x 4″ H x 9.7″ D and weighting less than 6.4 pounds. They can represent image ranging from 40" – 300", have VGA,  S-Video RCA ports, onboard10-watt audio amplifier and loudspeaker, microphone jack and RJ-45 connector which allows each projector to be monitored and controlled through a wired LAN connection. Features also include a Eco mod that promises to extends lamp life up to 6000 hours. The PLC-WK2500 is scheduled for November 2010 availability at an MSRP of $995, while the PLC-XK3010($1145), PLC-XK2600 priced at $995 and the PLC-XK2200($845) are scheduled for December release.