Ray Displays launches its portable pico projector  "Ray"which offers 640 x 480 resolution and enables a crisp projection up to 70".
"Use Ray to share photos at dinner – without having to pass around your phone or camera, or show a presentation at a moment's notice. We've come up with many suggestions on our Web site on where to use Ray, but we want to hear from our customers. If people send their stories on how they use Ray, we'll share some of them on our Web site, Facebook or Twitter pages," continued Rogers.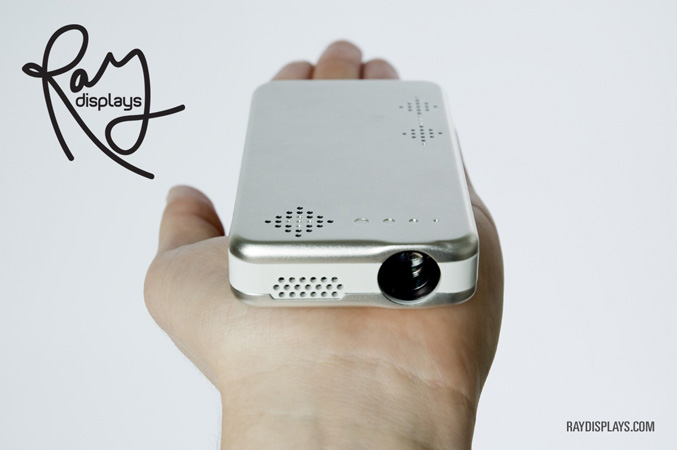 At the price of $229 the portable projector also comes with a handy tripod for better positioning and a bunch of  audio/video cables.