Sony unveils two new WUXGA business projectors

Sony Professional extends its line of 'F' series business projectors with two new WUXGA models, the VPL-FH30 and VPL-FH500L, which are based on Sony's 3LCD Bright Era Technology and deliver up to 7,000 lumens .Designed to be used for fixed installation applications such as boardrooms, show rooms, and auditoriums, both he VPL-FH30 and VPL-FH500L projectors offers 1920×1200 resolution, and are capable of horizontal and vertical shift of up to 63% and 113% respectively. They also incorporate Sony's BrightEra technology that improves and maintains colour purity throughout the life of the system by protecting the LCD panels against harmful ultra violet light, Quad Filter System which uses a single airflow system to stop nearly all common dust particles from entering the projector and are compatible with up to 13 of Sony's existing projector lenses.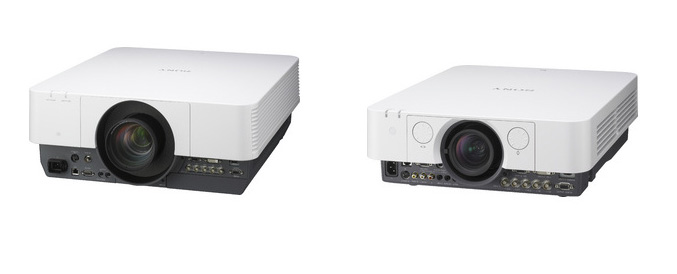 Both also have a DICOM capability which conforms to official medical standards including GSDF (Grayscale Standard Display Function), make them compatible to be used in hospitals, medical centres and universities to show X-ray, CT and MRI images. The VPL-FH500L model is equipped with Twin Lamp System which provides fail-safe and economical operation and can generate a total of 7,000 lumens with just one lamp, a second lamp is built-in to provide automatic back-up should the primary lamp fail.
The VPL-FH500L will be available in February 2011, and the VPL-FH30 in March 2011