ViewSonic® Corp., a leading global provider of visual display products, announced the availability of the all new PJD5351, PJD5111 and PJL3211 classroom-ready projectors with enhanced network and multimedia capabilities. These products accompany ViewSonic's additional education offerings, including the VPC100 All-In-One PC and VG-30 Series of LCD monitors, giving students and educators high-quality, affordable visual display products.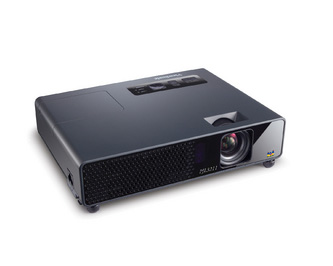 PJL3211 – bright, portable short-throw LCD projector
The PJL3211 has a 1024 x 768 XGA resolution, 2,500 ANSI lumens and a 500:1 contrast ratio to display clear, crisp images on any surface. The product's six-picture mode capabilities enable high-quality images to be displayed in the dark, daylight or onto a white or blackboard, allowing multiple presentation formats in a classroom setting. Additionally, the PJL3211 short-throw ratio of 1.3 helps to reduce shadowing effects and bright light that could reduce picture quality. The 4-pound projector features a programmable remote control with customized 'hot keys' for teachers and administrators to easily change settings from anywhere in the classroom.
The PJL3211 will be available in April, 2009 for an ESP of $849.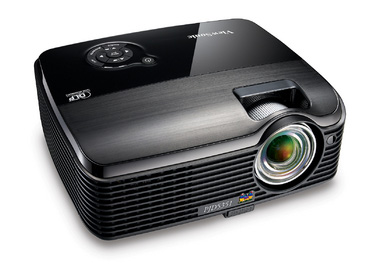 PJD5351 – short-throw classroom DLP projector
At 5.5 pounds, the PJD5351 is ViewSonic's new lightweight, portable short-throw DLP projector. Its 2500 ANSI lumens, 2,000:1 contrast ratio and 1024 x 768 XGA resolution are ideal for displaying lesson material. With a throw ratio of 0.9, this projector is capable of producing 50-inch images from only three feet away, greatly reducing common complaints of shadowing and brightness from educators. The projector allows for digital zoom and manual focus capabilities, making it easy to place on a table-top, mount on the ceiling or pair with a short-throw projector arm in a classroom or meeting room. The device also provides dual RGB, component, composite and S-Video inputs for transferring media through multiple devices. The RGB output allows for an additional projector connection for larger rooms, or with an external display for more effective lessons and presentations.
The PJD5351 will be available in April, 2009 for an ESP of $799.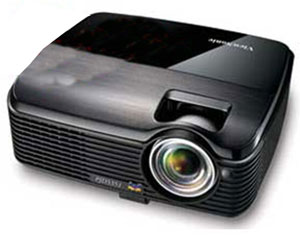 PJD5111 – portable DLP SVGA projector
ViewSonic's 5.1-pound PJD5111 projector is equipped with 800 x 600 SVGA resolution, 2,500 lumens and a contrast ratio of 2,000:1 for a bright, quality picture easily seen even in larger rooms. The device features eight picture modes for a clear, balanced image on multiple surfaces with various lighting conditions. The PJD5111 also has a full-function remote for presentation mobility and connections include dual RGB inputs, RGB output, component, composite and S-Video, allowing for multiple device presentation modes. Based on DLP filterless technology, the PJD5111 provides very low Total Cost of Ownership (TCO) and supports lamp life up to 3,000 hours in whisper mode.
The PJD5111 will be available in April, 2009 for an ESP of $479.
"We are proud to expand our product offerings to assist teachers and administrators in educating today's youth through visual display technology," said Jeff Volpe, vice president and general manager of ViewSonic North America. "ViewSonic has always maintained a strong commitment to the education channel and continues to provide quality products to meet the demanding technology needs of today's classroom."
ViewSonic also offers the VPC100 All-In-One PC as a cost-effective PC computing platform for administrative and personal use. The VPC100 has a high-quality 18.5-inch LCD monitor with 16:9 aspect ratio, Intel Atom 1.6GHz processor and a 1.3 megapixel Webcam, perfect for class work and Internet-related assignments. ViewSonic's VG-30 Series standard or widescreen LCD monitors with are equipped with multimedia, height adjust, tilt and swivel functions, ideal for school directors and teachers to give multimedia presentations.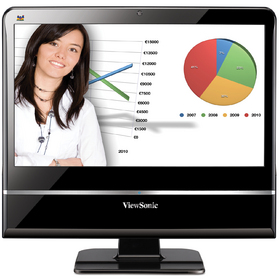 ViewSonic offers its Finch Club resellers an opportunity to benefit from specialized product training and discounts through the company's GovEd public sector program. To sign up, please visit www.finchclub.com. For additional information on ViewSonic products, please visit www.viewsonic.com.
Source: Press Release