Samsung Electronics America Inc., the market leader in flat screen HDTV design and innovation, offers consumers more options for bringing a "Touch of Color" to their home entertainment center with the Series 6 630 LCD HDTVs. The bezel of the LCD HDTVs incorporates Samsung's ToC™ (Touch of Color) design now with a new, narrower frame. Accentuating the forward-thinking design, the Series 6 630 delivers a stunning full HD 1080p picture with up to a 40,000:1 dynamic contrast ratio, and utilizes Samsung's latest Auto Motion Plus 120Hz™ technology for pristine picture clarity even with the fastest onscreen action.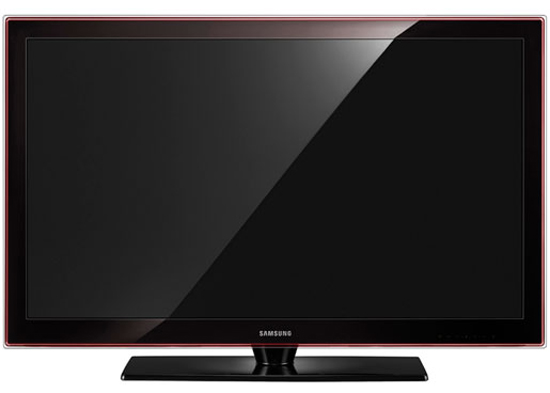 "The Series 6 630 LCD HDTVs carry the quality that has helped make Samsung HDTVs a first choice for both consumers looking to step up to full HD entertainment, and home theater aficionados alike," said Jonas Tanenbaum, Vice President of LCD Television Marketing at Samsung Electronics America. "With the revolutionary 'Touch of Color' narrow bezel and advanced 1080p and entry to 120Hz picture technology, the Series 6 630 LCDs are a worthy balance of both the latest features and design elements available today."
Touch of Color™
Samsung's Series 6 630 flat screen LCDs with the narrow Touch of Color bezel employ dual-injection molding technology which embeds color material rather than using paint or dye. By controlling the density of the transparent and opaque material used in the process, the resulting bezel mimics a natural sunset with distinct red and black gradation. Ambient light levels can adjust the strength of the red hue's brightness, and the narrow bezel ensures viewers are not distracted from enjoying their favorite movies, sports, games, and more onscreen. Since color is infused into the TV's bezel and not painted on, no VOC's (Volatile Organic Compounds) are emitted for lower CO2 emissions during production. The idea of ToC ultimately stems from Samsung's desire to give consumers a well-designed HDTV that fits into any home both as an entertainment hub, and as an interior decoration.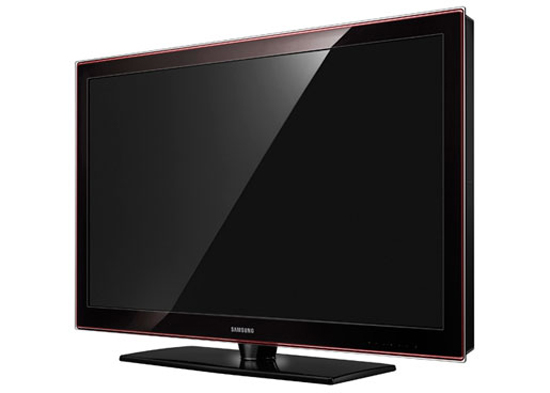 WiseLink™
With the USB 2.0 interface on the Series 6 630 LCD, consumers can instantly access and sort through MP3 audio and JPEG images found on a flash memory drive. Share favorite songs and pictures with the entire family in the comfort of your living room rather than huddling around a computer.
Wide Color Enhancer 2
Samsung's Wide Color Enhancer 2 technology maximizes the expanded color range used in HDTV broadcasting. Reds, greens, and blues are strengthened to bring depth and intensity to images that may appear weak on another display, allowing consumers to appreciate the look originally intended by the movie's director, or game's developer.
Auto Motion Plus 120Hz™
Designed to minimize the motion judder and image blurring that can occur in fast-paced action scenes or sports broadcasts, Samsung's Auto Motion Plus 120Hz™ technology featured in the Series 6 630 LCD, estimates and inserts an extra frame between frames to create a smoother viewing experience. The extra frame makes images flow seamlessly, allowing even the fastest action scenes to be presented with precision and clarity.
EnergyStar® Rated
Aligned with Samsung's efforts to combine technological advancement with environmental awareness, Samsung's Series 6 630 LCDs feature a unique "EnergySaving Mode" that ensures the HDTV is compliant with the EPA's EnergyStar® rating system. By adjusting the HDTV's backlight brightness with a Low, Medium or High selection, power consumption is decreased substantially compared to similar 2007 models.
The Series 6 630 Full HD LCD TVs will be available in August in 40" class (39.9-inch measured diagonally), 46" class (45.9-inch measured diagonally), and 52" class (52.2-inch measured diagonally) sizes. (Model numbers: LN40A630, LN46A630 and LN52A630)