Sony  introduced the company's first home-theater-in-a-box systems with integrated Blu-ray Disc™ players.  Both models offer outstanding full HD video performance, HDMI inputs, advanced audio codecs and a striking design.
The BDV-IT1000ES and BDV-IS1000 are single-disc 5.1 channel surround Blu-ray Disc systems with S-Air™ wireless technology delivering full HD 1080p video performance and distinctive speaker designs perfect for the demands of today's modern home decor.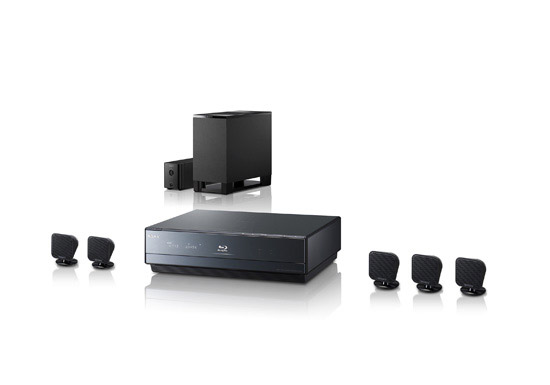 "Personifying performance and style, these systems deliver a true home theater experience in a beautiful package," said Tyler Ishida, director of marketing for Sony Electronics' Digital Imaging and Audio Division. "The product design is as much of a statement as the incredible home theater audio and video quality that only Blu-ray Disc can deliver."
The BDV-IT1000ES 5.1 channel Blu-ray Disc home theater system features a new incredibly thin speaker design. The combination of a flat voice coil, light weight and highly rigid composite diaphragm, neodymium magnet and rolled type straight damper allow the full range speaker to measure approximately ?-inch wide by 22 inches long. The thin, lightweight and solid stainless punch grill gives the speaker a wide aperture and high transmission to avoid sound distortion.  The system features a 700W (100W per channel x 7), and a 200W subwoofer.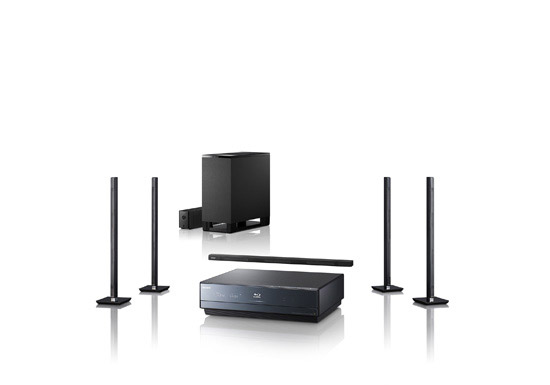 Taking unobtrusive speaker design to a new level, the new BDV-IS1000 is a micro home-theater-in-a-box system featuring five tiny speakers that are approximately the size of a golf ball. The 5.1 channel Blu-ray Disc surround system still has no problem delivering the full power of traditional home theater products.
Integrated with Sony's S-AIR technology, both systems deliver a practical wireless multi-room solution without complicated set-up requirements. Wireless audio can be transmitted from the main system in the living room to wireless rear speakers for simple surround sound as well as separate audio devices throughout the home — up to 164 feet — by connecting a separate S-AIR AirStation receiver/speaker into a power outlet (sold separately).
The models are BD-Live capable (firmware update will be available later this fall), featuring an Ethernet connection allowing users to connect to the Internet via their existing service provider to access BD-Live features and easy firmware updates. They are also equipped with an external flash memory port for optional flash memory.
Additionally, both models adds Sony's new Precision Drive™ HD, which helps to detect and correct wobbling discs from three directions, stabilizing playback of bent or scratched Blu-ray Discs and DVDs.
Supporting the latest advanced audio formats, the systems decode Dolby® TrueHD, Dolby® Digital Plus, DTS®-HD Master Audio™, and DTS-HD High Resolution Audio™ decoding.
The models offer two 1080p HDMI inputs for adding additional components such as a PlayStation 3® gaming system and can upscale DVDs to 1080p output when connected via HDMI to a compatible high-definition television. The BDV-IT1000ES also includes an infrared repeater (2 in/1 out).
Other features include Sony's xross media bar™ (XMB™) for easy menu navigation, Digital Cinema Auto Calibration for simple surround sound setup and BRAVIA® Sync™ for Theatre for one-button command of your compatible home theater components through HDMI.
The systems also include Sony's Digital Media Port, which adds control and connectivity options for music playback through various accessories, including a cradle for iPod® which is included in the system, and a Network Walkman™ cradle, a PC client device and a Bluetooth® adapter (each sold separately, unless noted otherwise).
The BDV-IT1000ES will ship in October for $1,999 while the BDV-IS1000 also ships in October for about $1,000. Both models will be available at Sony Style stores, online at www.sonystyle.com and at authorized dealers nationwide.