Introducing the next generation of Integrated Digital Television (IDTV) with integrated freesat HD receiver.
Enjoy free HD programmes from the BBC and ITV on the ultimate HD BRAVIA™ LCD TVs. The new W5810 and Z5800 BRAVIA TVs have freesat built-in which means you can access over 140 free TV and radio channels, including over 70 hours a week of free HD TV, with no subscription costs.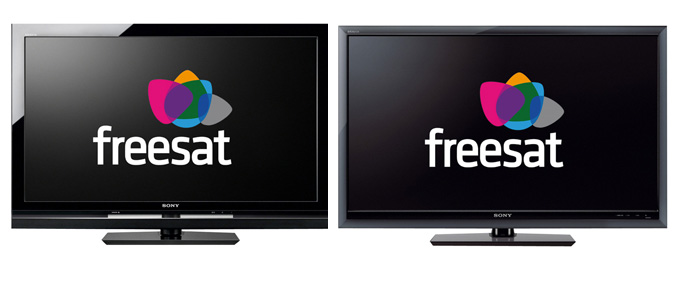 The new freesat BRAVIA TVs have an integrated DVB-S2 tuner so there's no need for a set-top box or cables cluttering your living room. The BRAVIA W5810 and Z5800 series also have a superb Full HD 1920 x 1080 pixel resolution and are packed with the latest picture and motion technology from Sony. Now, for the first time you can really watch free satellite HD TV as it's meant to be.
freesat gives you quick and easy access to a whole range of TV channels, and there's a handy Electronic Programming Guide, too. As freesat is a satellite based service there's capacity for any future expansion of HD services, meaning you'll be able to get more HD channels as they become available. freesat covers virtually all homes in the UK (98% of households) so it's an easy way to switch to digital TV and radio, especially in out-of-coverage areas.
"The BRAVIA W5810 and Z5800 TVs provide an amazing immersive HD viewing experience for TV, sports, movies and games," says Hiroshi Sakamoto, Vice President, TV Marketing Europe. "And now with an integrated freesat receiver, viewers can easily access a huge choice of free HD content to watch in incredible HD detail only found on a BRAVIA TV."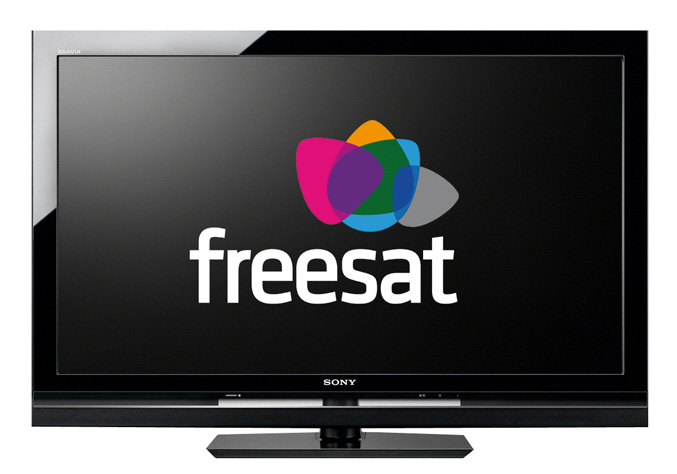 The new BRAVIA W5810 – immerse yourself in a Full HD experience
Motionflow 100Hz technology with Image Blur Reduction for sharper, smoother images with fast-moving action
Superb High Definition detail with a 1920 x 1080 pixel screen resolution
BRAVIA ENGINE™ 3 and Live Colour™ for impressive depth, clarity and optimal colour purity
View movies exactly the way the director intended with 24p True Cinema™
Up to 100,000:1 Dynamic Contrast ratio for impressive deep blacks and pure whites
Enjoy a Full HD cinematic experience with the new BRAVIA W5810. Motionflow 100Hz technology with Image Blur Reduction means sharper, smoother images for fast-moving live action while BRAVIA ENGINE™ 3 and Live Colour™ will ensure your freesat HD programmes are shown in incredible visual detail. And it isn't only the picture that looks stunning on a BRAVIA W5810, the TV features the latest 'Draw the Line' design concept with a deep piano black finish and understated transparent detailing to flatter any interior.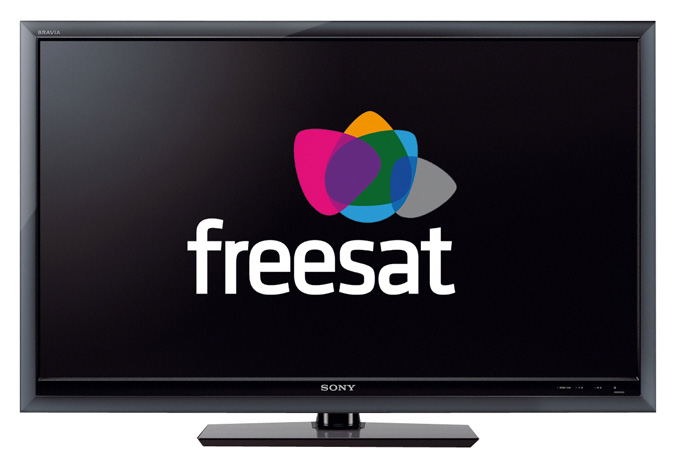 The new BRAVIA Z5800 – enjoy the smoothest, sharpest HD action
Motionflow 200Hz with Image Blur Reduction for the smoothest, sharpest fast-action scenes
BRAVIA ENGINE™ 3 brings detailed and colour-rich pictures to life
Impressive 100,000:1 Dynamic Contrast ratio ensures the deepest blacks and purest whites
Minimalistic frame design to lose yourself in the stunning Full HD picture
Eco features such as 'Idle TV' mode so your TV consumes 25-30% less energy than previous comparable models
Take in smoother, sharper fast-action scenes with Motionflow 200Hz with Image Blur Reduction – the latest pioneering technology from Sony which quadruples the number of unique images per second to smooth gaps in the action and deliver judder-free pictures. Combined with BRAVIA ENGINE™ 3 and an incredible Dynamic Contrast ratio of 100,000:1, it will make it feel as though fast-moving action on your freesat HD channels is happening in the middle of your living room. Add a specially designed Home Theatre system from Sony and you'll have a truly immersive Full HD home entertainment experience.
Source: Sony