Yamaha presents a new lineup for classic audio enthusiasts with retro design harkening back to the finest Yamaha components of the 1970s and 1980s.
The new family includes Hi-Fi stereo receivers R-S700, R-S500 and R-S300, the A-S500 integrated amp and T-S500 matching tuner. The receivers lineup feature extruded aluminum front panel and Yamaha's ToP-ART (Total Purity Audio Reproduction Technology) with ART base chassis construction to fully protect audio signals from noise and vibration. Both R-S700 and R-S500 offer A, B or A+B speaker selection and  have integrated receivers featuring Yamaha's Zone 2 technology, that making it easy for someone in another room to listen to music and even control playback. The R-S700($549.95) advanced features include continuously variable loudness control, CD Direct Amplification, along with Yamaha iPod dock connection, SIRIUS Radio Ready and 40-station AM/FM, as well gold–plated speaker terminals and dual aluminum heat sinks for crisp, clean sound. The other two model – R-S500($399.95) delivers 75 watts per channel output, while the R-S300($329.95) provides 50 watts per channel.
Yamaha also has a propose and for those preferring a truly classic separate component design – the A-S500 integrated amp and T-S500 matching tuner. With price tag of $449.95, the A-S500 offers 85 watts per channel output, dual aluminum extruded heat sinks, iPod dock connection, gold–plated speaker terminals and Yamaha's Pure Direct technology enables signal to travel the shortest possible route, bypassing non-essential circuitry and "tone controls for the purest reproduction of sound."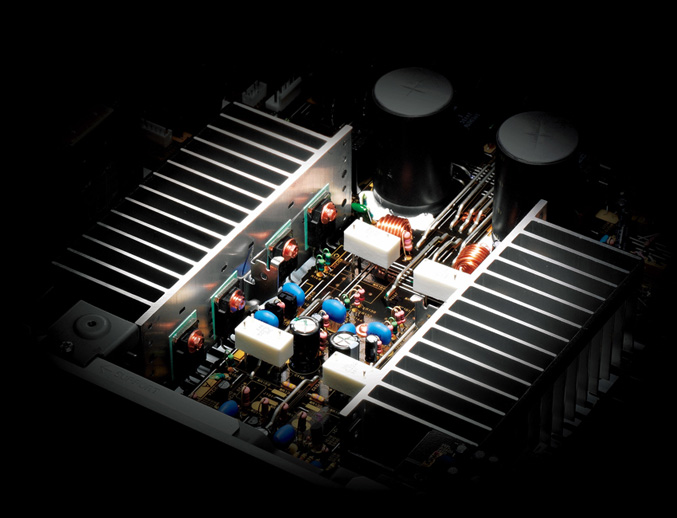 And finally the user-friendlyT-S500tuner offers convenient tuning functions, two-line display and also utilize Yamaha's new HiFi component design that matches the A-S500 .
The new Yamaha's HI-FI products will be available at the end of October.