JVC announced the addition of two new models to its line of in-ear headphones, both available in a range of colors. For the active user, JVC offers a new sports clip headphone, the HA-EBX85, which comes with ear hooks for a secure fit and is offered in three colors. Also new are the HA-FX20 All Star headphones that come in five different popular color combinations.
To ensure high quality sound reproduction, both models feature powerful neodymium driver units and friction noise reduction cords of 3.28 feet (one meter) and 3.94 feet (1.2 meters) respectively for the HA-FX20 and HA-EBX85. The earpieces come with soft rubber ear cushions in three sizes to ensure a customized fit and hours of comfort for any wearer.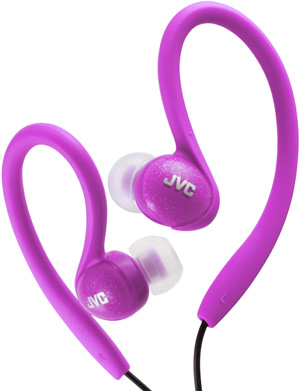 Designed for sports use, the splash-proof HA-EBX85 is both comfortable and practical, fitting securely in the ear and held comfortably in place by a soft rubber ear hook. This makes the headphones ideal for exercise and fitness activities, as they remain secure and comfortable even when working up a sweat. JVC's superior sound quality is further enhanced with powerful 0.43-inch (11mm) neodymium driver units. The HA-EBX85 is available in a choice of three colors – white, pink and purple – and comes with a slim, gold-plated iPhone-compatible plug.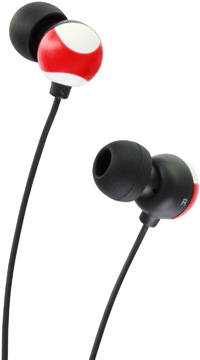 The HA-FX20 All Star headphones are available in five color combinations, offering something to please just about anyone. The powerful 0.33-inch (8.5mm) neodymium driver units provide excellent sound, while superior sound isolation from background noise is achieved with the in-ear canal design of the headphones. The HA-FX20 also offers the convenience of a slim, gold-plated iPhone-compatible plug.
The JVC HA-EBX85 sports headphones will be available in August for $19.95 and the HA-FX20 All Star headphones in September for $14.95.
Source: JVC