iHome introduces its  new speaker system, the iP1 Speaker System for iPod/iPhone. The iP1 is the first product introduced in the company's new Studio Series which features Bongiovi Acoustics' Digital Power Station (DPS) technology: a processor that actively scans the recorded material and compensates for any deficiencies across the audio frequency spectrum, effectively restoring it to the sound the artist originally intended to be heard.
"The iP1 is a bold yet logical step for iHome and it's an exciting challenge to bring our vision of design and sound into the world of high-end audio," said Evan Stein, vice president of Marketing, iHome. "Backed by Bongiovi's DPS technology, the iP1 and our Studio Series line, promises a pure sound clarity that will delight both artists and consumers."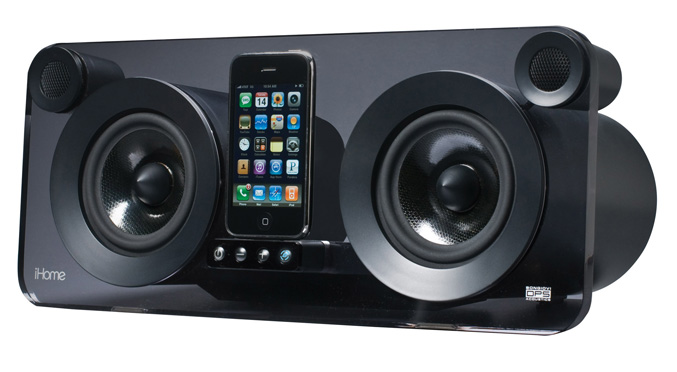 The iP1 Speaker System for iPod/iPhone outputs 100 watts of premium sound through custom designed 4" woofers and 1" silk dome tweeters that are powered by Bongiovi Acoustics' proprietary DPS, and comes with a full-function remote control and component video outputs for connecting to a variety of video equipment.
The iP1 Speaker System for iPod/iPhone is currently available for purchase at Apple and Best Buy, as well as on iHomeaudio.com for a suggested retail price of $299. For more information, please visit www.ihomeaudio.com/iP1.