If you've taken a look at a new car showroom lately, you've probably noticed the wide range of electronic features now available as part of the in-car "infotainment" system. Vehicles today not only allow you to monitor the temperature or play music in the car; they now also provide an internet connection with a variety of apps. One example of this is GM's in-car app shop, which will be supported with a 4G network and allow drivers to access a full range of mobile apps without using a smartphone. More and more, cars are blurring the lines between different forms of technology.
Today's Infotainment Systems
Up until recently, the big focus within car technology was safety. Yet today, all you have to do is look at the latest reviews to see that car manufacturers are pushing for greater connectivity. Today's infotainment system combines the traditional Bluetooth, music services, and Satnav with fully equipped app stores like the GM one. GM has partnered with AT&T to power future vehicles with integrated 4G modems, and this new equipment and app store will be built into most models from Chevrolet, Buick, Cadillac, and GMC by 2015. This type of system allows drivers to access their favourite apps without bringing the smartphone along every time. Other systems currently rely on a smartphone's data connection or have a built-in SIM to provide connectivity.
The types of apps you can access directly from your car vary, but they can include music apps like Spotify or traffic information like Waze. In-car apps allow you to find nearby parking spaces, track your fuel usage, and compare petrol prices in your area. Built-in infotainment systems offer voice recognition, so you theoretically never have to take your hands off the wheel.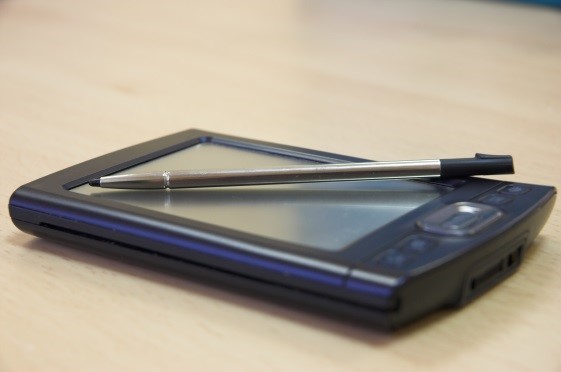 Smartphone Apps for Drivers
However, the scope of infotainment systems is still fairly limited. You may be able to access Deezer to play your favourite tunes, but you wouldn't have immediate access to something like the Carsales mobile app with its auto-related stats. Your smartphone also offers you apps like Dynolicious, which gives you performance data while you drive, using the iPhone's built-in accelerometers. In terms of variety, it's hard to beat the range of apps available for smartphones today, and there's far greater incentive for app designers to reach out to the smartphone audience rather than the limited group of consumers driving a new connected car.
The Future of In-Car Apps
With voice recognition, it's possible to access many of your favourite apps directly inside the car without having to fiddle with the smartphone. Manufacturers like Ford, BMW, and Renault all offer their own app stores, with developers producing individual apps for these platforms. As fully connected cars become a more common reality, we're likely to see a growth in the volume and variety of customized apps available for each brand. The infotainment systems will have to offer something new that you can't just download for your iPhone. Until then, most motorists won't want to do away with their smartphones just yet.