Logitech intros Wireless Trackball M570

Logitech rolls out a new trackball mouse, for those searching for an alternative to touchpads or traditional mice and want to work with BIG blue ball for navigation, instead to move their hands.
The Logitech Wireless Trackball M570 has a sculpted shape, that supports your hand and allows you to use it wherever you want – on desks, sofas, pillows etc., thanks to the laser tracking sensor, which utilize the ball, rather than a surface. The sensor itself can be adjusted , giving you a wider range of cursor speeds, the "mouse" also have Back/Forward buttons, allows you to move quickly between documents or surfing the Web and  also have a scroll wheel. The Trackball M570 utilize 2.4 GHz wireless technology and comes with the tiny Logitech Unifying wireless receiver, which you can stick within the "mouse", right next to the battery and offering up to 30 feet (10 meters) away connectivity.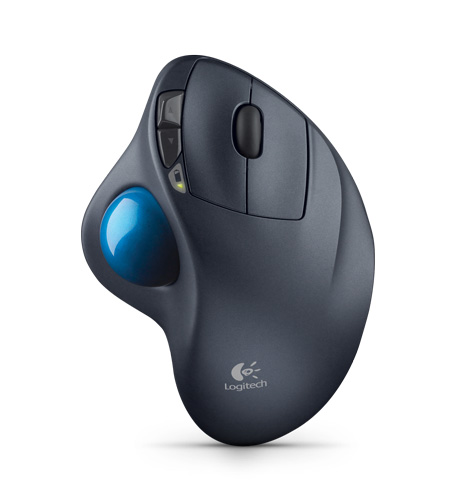 The Logitech Wireless Trackball M570 use one AA battery, which Logitech claims will offer up to  18-month battery life,  backed by a three-year warranty, the trackball is expected to be available in the U.S. and Europe in September for a suggested retail price of $59.99 (U.S.)