The software market is flooded with a range of programs all claiming to make life easier for business owners. But business budgets are tight, so how do you know which programs will really live up to the hype? Software experts and entrepreneurs agree that these excellent business programs really will help your company run more smoothly.
Microsoft Office 365: Word Processing and More

Image via Flickr by Microsoft Sweden
Microsoft's Office programs have helped businesses work more effectively for more than 20 years. However, with its new Office 365 program, the tech giant has kept itself on the cutting edge. 365 features online versions of the Office programs you're familiar with, including Word, Excel, and PowerPoint. The 365 tag refers to the 24/7 access that users enjoy, whether they're working in the office or from a mobile device. Built-in security features mean you needn't worry when your workers go mobile. Microsoft Office 365 is available as a standalone subscription or bundled with some devices, including selected Lenovo laptops.
Google Docs: Free Document Alternative
Google Docs aims to provide free access to many of the features of Microsoft Office 365. It has equivalents of all Microsoft Office 365's major programs, although PC World notes that they don't have as many features as Microsoft's paid service. Google Docs isn't likely to feel as intuitive to people used to Microsoft, and you may notice some minor bugs when you're saving Google documents. However, on the upside, Google Docs does make it easier to collaborate with your co-workers in real time. If your budget's tight, you're bound to overlook the shortcomings of Google Docs, since the price is right.
Dropbox: Access Documents In the Cloud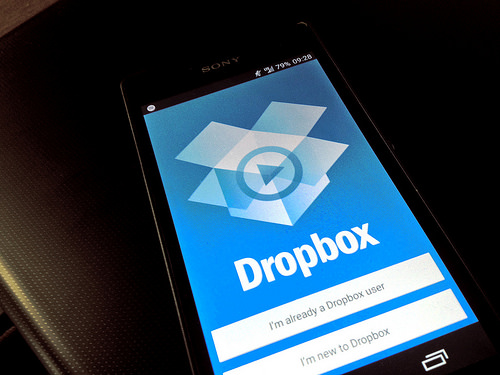 Image via Flickr by download.net.pl
Your workplace will never run smoothly if your workers can't access the documents they need or if important files go astray. Dropbox comes to the rescue, offering a secure place for you to store business documents and for your employees to access them online.
Instant file syncing ensures that your workers are always using the latest document version. It also automatically creates backups and catalogues various file versions, so you can access earlier versions if you need to. You can even restore deleted files so nothing you need is lost. A free Basic Dropbox account is sufficient for some small businesses, but Pro and Business plans are also available.
Pidgin: Instant Message All Your Contacts
Instant messaging has become one of the best ways to communicate about simple issues with colleagues and clients without wasting time in meetings. However, if you're like many business owners, you probably need to open a range of chat clients to make sure you're available to all your contacts. Pidgin solves this problem, putting all your chat contacts in one handy place. It's automatically compatible with popular chat clients like AIM, Google Talk, MSN Messenger, and ICQ, and it just takes a few tweaks to make it work with Skype and other programs. Pidgin is free and it doesn't contain ads. Its code is also open source, so your tech team can customize it to better suit your business's needs.
Salesforce: Manage Customers Smarter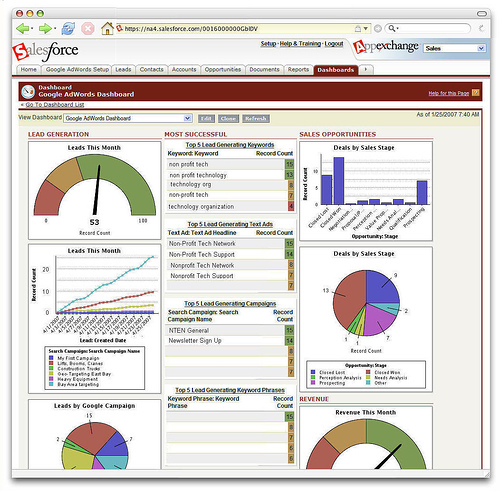 Image via Flickr by cambodia4kidsorg
According to social entrepreneur Brandon Schaefer, Salesforce is one of the world's top customer relationship management programs. It takes over where handwritten notes in a notepad left off, keeping the details of existing clients and potential new ones in one place and helping you track your prospects, sales, and leads. And unlike the old pen and paper, there's no risk of losing your information, because Salesforce backs everything up. Annual subscriptions are affordably priced to ensure that businesses of every size can take advantage of Salesforce's services.
Zoho Invoice: Manage Revenue Stream
Late and unpaid invoices can take a toll on a company's revenue stream. Zoho Invoice helps you avoid these problems by displaying who has paid up and who hasn't. Payment reminders are automated, so you don't have to hassle clients. Zoho Invoice also helps you track your time and use this data to create professional-looking invoices in minutes. A tiered pricing structure helps Zoho Invoice subscriptions stay affordable for businesses of all sizes.
With these programs installed on computers throughout your organization, you can feel confident that your business will run smoothly and efficiently.