Packard Bell, one of the leading technology brands in Europe, today announced the release of its new EasyNote MT85 and EasyNote ST85 notebooks, combining high design and smart features.In keeping with Packard Bell's vision of cutting edge design, the EasyNote MT85 and EasyNoteST85 notebooks feature an elegant and distinctive styling for maximum "wow" effect and intelligent ease of use. Sporting a moonstone colour scheme, the notebooks have a discreet honeycomb pattern on the cover, refined metallic trim and rounded edges. Opening it reveals a new, more comfortable keyboard design and a round touchpad with an illuminated bezel. In response to user feedback, the touchpad can be deactivated at the press of a button.
"High definition has become synonymous with an incredibly rich sensorial experience. But why should it be limited to video?" says Emmanuel Fromont, Sales & Marketing Vice President, Packard Bell. "When we esigned the new EasyNote MT85 and EasyNote ST85 notebooks, we wanted to make sure they delivered a 'HD' experience in every way possible – including the quality of the design."
High design meets high definition
While the outward appearance of the EasyNote MT85 and EasyNote ST85 notebooks makes them a natural choice for discerning users, their features make them even more attractive, thanks to the latest technologies needed for power-hungry applications like gaming and HD movies.
These 15.4-inch (MT) and 17-inch (ST) notebooks introduce the next generation Intel® Centrino® 2 processor technology providing unbelievable power, energy saving and Blu-ray decoding capacities.
Both feature ATI Mobility Radeon HD3650 graphics with 512MB dedicated memory, which opens the door to the next generation of HD gaming and Full HD 1080p video output. The ATI Mobility Radeon HD3650 also allows switchable graphics technology, to switch in real time between the ATI GPU and the integrated graphic processor; this advanced power management technology dynamically balances power and performance, resulting in long battery life and superior, best video performance notebook PCs.
Thanks to optional Blu-ray drive and standard HDMI output, the EasyNote MT85 and EasyNote ST85 notebooks can be used to play HD video on a Full HD external display via an HDMI cable. Both come with a Diamond View display for richer colours.
The advanced technologies of the EasyNote MT85 and EasyNote ST85 notebooks are not limited only to graphics and video. They also feature an e-SATA port, an IEEE1394 port, an Express Card slot, a 1.3 megapixel webcam, integrated Wi-Fi (optional 802.11n) and Gigabit LAN networking. They are also available with Bluetooth*, a digital TV tuner card with Express Card remote control1 and a 9 cell battery2.
The EasyNote ST85 notebook also supports dual hard drives for maximum storage flexibility up to 640GB (2X320GB).
Software is what makes a notebook fun and interesting, from productivity to education, games to the Internet, digital photos to entertainment. The Packard Bell EasyNote MT85 and EasyNote ST85 notebooks are natural entertainers, with a wide range of top-shelf titles from the leading names in software.
The Packard Bell software offer includes Norton Internet Security™, Carbonite to back up online, Adobe® Photoshop® Elements 6 full version, Nero 8 Essentials, Microsoft® Works 9 and one or more of the following gaming titles – Disney.Pixar Wall. E, EA Need for Speed™ Prostreet… It also comes with a collection of online software and services from, Metaboli to download best in class games, e-bay and Skype™.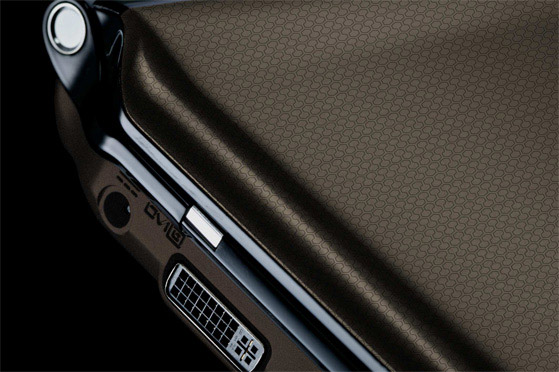 Features:
15.4-INCH OR 17-INCH NOTEBOOKS WITH DISTINCTIVE MOONSTONE COLOUR
SCHEME
· NEW INTEL® CENTRINO® 2 PROCESSOR TECHNOLOGY
· HDMI AND BLU-RAY FOR FULL HD OUTPUT
· SMART FEATURES THAT SIMPLIFY EVERYDAY USE
· NATURAL ENTERTAINERS WITH A WIDE RANGE OF TOP-SHELF TITLES
Availability & Pricing
The Packard Bell EasyNote MT85 and EasyNote ST85 notebooks are now available in European retail outlets, starting at an estimated street price of €799 for the 15.4-inch EasyNote MT85 and €899 for the 17-inch EasyNote ST85.