LG Electronics has presented in Korea its latest 3D monitor which offers glasses-free 3D content by utilizing eye-tracking technology for an optimal 3D image from a range of viewing angles.
The 20-inch model called in Korea DX2000 or D2000 for the rest of the world,  has LED backlight panel with a native resolution of 1600 x 900 pixels, a contrast ratio of 1,000:1, brightness of  250 cd/m2 and a 5ms response time. According to the LG, the built-in webcam detects changes in the user's eye position in real-time and the monitor calculates the angle and position of the viewer and adjusts the displayed image for the optimal 3D effect, allowing viewer much freer movement and more comfortable viewing. The monitor also offers realtime 2D to 3D conversion and has DVI and HDMI inputs.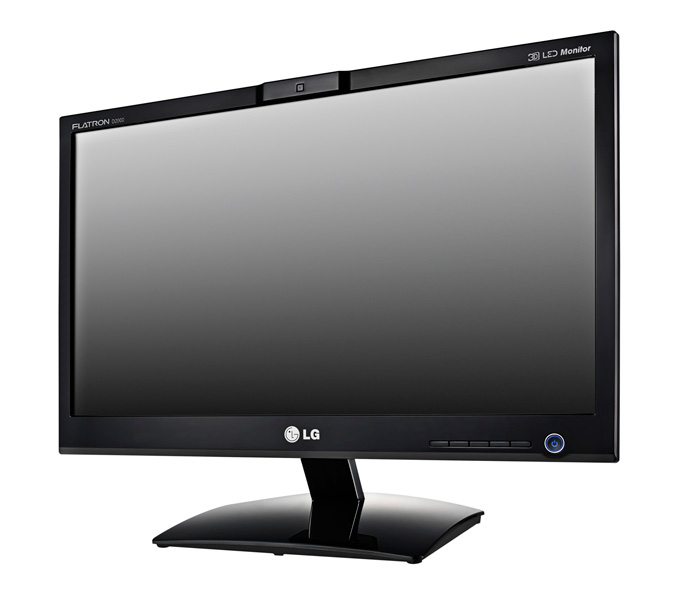 The monitor will be available in Korea's shop soon, priced at 1.29 million won ($1,210) and will be introduced in other markets around the world in the latter part of 2011.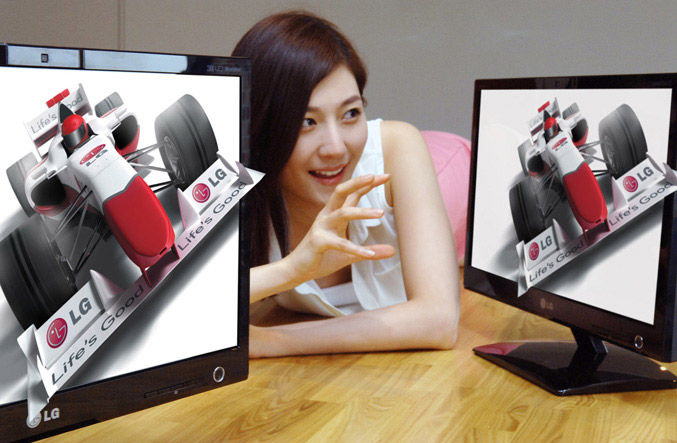 Source: LG Electronics