The acclaimed memory maker GeIL (Golden Emperor International) has released the new Cyclone 3 RAM memory cooler.
The new Cyclone 3 cooler measures 146 x 52.6 x 106 mm and is designed to cool high-end memory modules that operate at high clock speeds and dissipate a lot of heat. The cooler has two universal adjustable mounts, a 50-mm red LED-backlit cooling fan and a heat sink that sits next to it. The fan can push 9.6 cubic feet of air per minute and has a mean time before failure rating of 25 000 hours. The fan is also directly connected to a 12V rail in the power supply unit.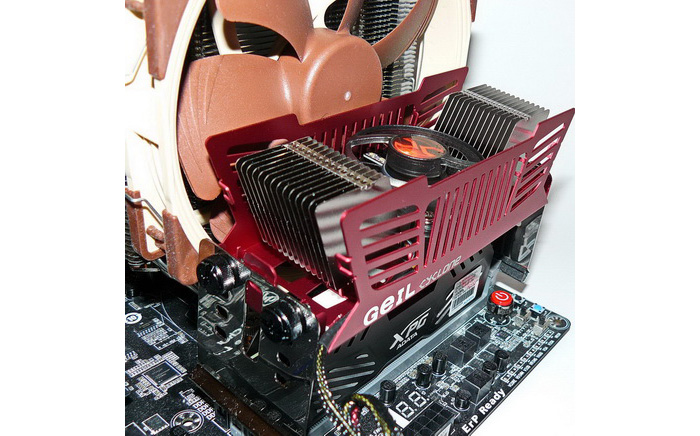 There's no information on the price of the Cyclone 3 as of now.
Source: GeIL