Rosewill, the in-house brand of the popular online retailer of computer hardware and software Newegg, has announced the official release of the Rosewill Fortress Series 80 Plus Platinum PSU line.
The Fortress Series is the first Rosewill PSU product series that features 80 Plus Platinum certification. Available in 450W, 550W, 650W and 750W models the Fortress PSUs boast 94 per cent efficiency and thanks to it sport lower PSU temperatures as well as quiet 135 mm cooling fans.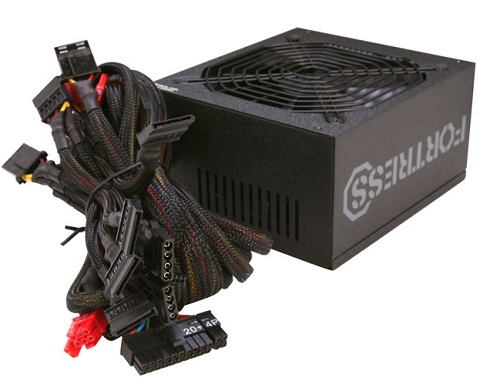 Specifically oriented towards people who install more than one graphics card, the 750 watt model comes with a single 12V rail that outputs up to 62.5 amperes of power enough and along with four 6+2 PCI-E connectors you are good to power any combination of graphics cards currently on the market.
The Fortress also impresses with dark chassis that houses all PSU internals including the quiet cooling fan that is hidden behind a grid for more protection. Plastic wraps protect the cables too.
Pricing, however, is unknown.

Source: Kaldata